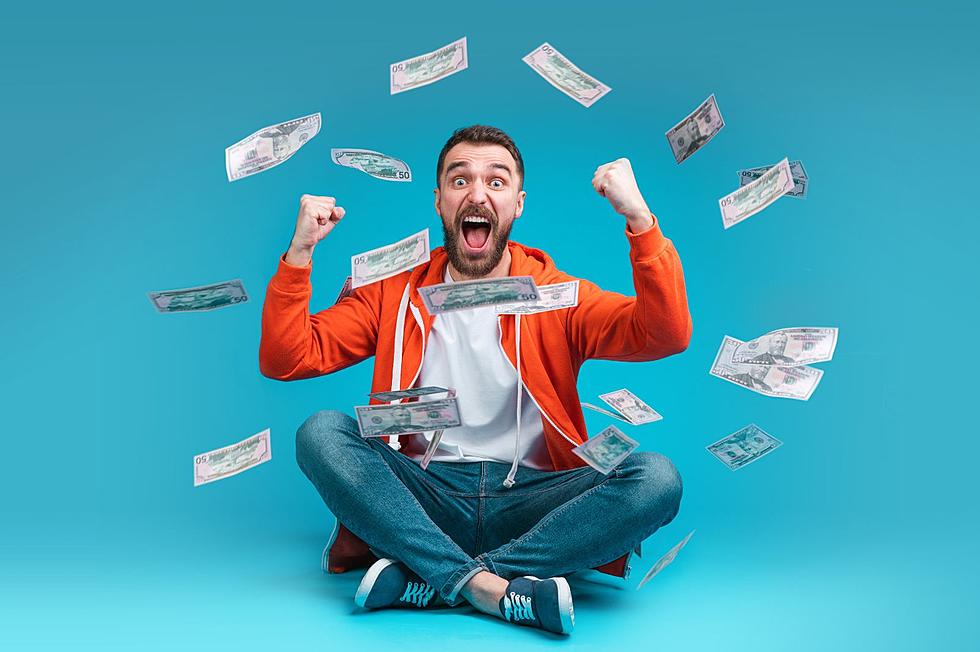 Good News Oklahoma, Walmart CEO Says Deflation is Coming
Canva
I don't have to tell you how the last two years have been living in Oklahoma, or even America for that matter.
We've seen record inflation, sky-high gas prices, recession, debt, etc... I'd bet more than 50% of household budgets have been either running in the red for the last 18 months or at least the goal of saving a little money has been out of reach.
This struggle could be coming to an end according to the CEO of Walmart Doug McMillan.
In the U.S., we may be managing through a period of deflation in the months to come, and while that would put more unit pressure on us, we welcome it, because it's better for our customers.
One of the earliest signs came last week when the American Farm Bureau announced that the average Thanksgiving dinner would cost 4.5% less this year over last year's high record amount, and the good news keeps coming.
Why are we suddenly talking about deflation?
While the federal government likes to talk about how the supply chain is improving, non-government sources cite people simply aren't buying things.
Classic supply and demand.
Inflation steadily rose in 2022 because every financial outlet advised it would be temporary, so people counted on their credit cards to pull them through a tough time... only the tough time has lingered on for close to two years now.
With no obvious end in sight, families across the country started cutting back on everything from groceries to streaming platforms. Just as the used vehicle market continues to crash, everything else is set to follow suit over the next year or so.
It's a welcome announcement for all Americans, it has those at the top of the food chain and the government worried. We're at a point where spending power this holiday season will have even more say in the state of our economy than ever, and Washington DC is seriously worried about coming collapse.
With cheaper groceries and goods, people can enjoy more buying power. There are a ton of articles online about it, but the gist is the Fed hopes Americans will focus more on spending now rather than paying down debts with the instant savings we'll see under deflation.
Time will tell how it goes. While it'll be nice to enjoy a period of shrinking costs, paying off your debt and saving what you can in the meantime would be the best financial advice any family could get right now.
Weird Oklahoma Dust Bowl Recipes To Stretch Your Budget
With grocery bills growing, take a page out of the most thrifty generation of Oklahomans. These Depression Era Dust Bowl recipes are easy on the wallet, delicious, and filling. You'll be amazed how much free food grows in your neighborhood.
Gallery Credit: Kelso
Oklahoma's Weirdest Thanksgiving Foods
There is no shortage of weird Thanksgiving traditions around the Sooner State. Even my own family celebrates in our own unique way. Half of us hate turkey, and the others hate ham. Mom hates to spend days cooking for a 20-minute meal, and we all get tired of the leftovers. Instead, we have either a taco fiesta or a Chef Boyardee pizza kit party. Nobody complains.
We're not the only family with a weird Thanksgiving tradition, just take a look at these shockingly common Oklahoma TG dishes. It's amazing what the cooks come up with. The list is heavy on gelatin and jello molds, if anything it'd be worth trying at least one this year. They range from mild to wild, best of luck to you.
Gallery Credit: Kelso
Oklahoma's Dust Bowl & Depression Era Desserts You Should Try Today
If you're not up on your Oklahoma history, drought struck the region around the same time America's great economic collapse happened. We know it as the Dust Bowl and the Great Depression.
While thousands of Okies left to become Californians, those that stayed did as best they could to lift spirits in a time of overbearing adversary. They say the key to contentment is a full belly, and Oklahoma's pioneer women came up with some really strange recipes to please the palate.
Treat yourself and make one or more of these over the next few months.
Gallery Credit: Kelso