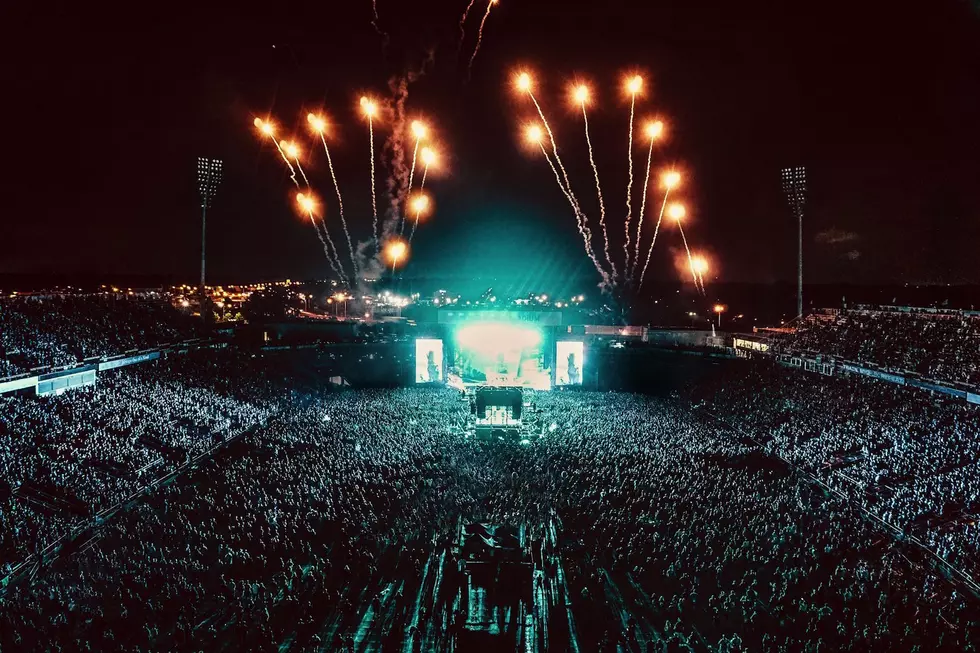 Here Are the Highest Paid Hard Rock + Metal Bands of 2017
Sam Shapiro
Billboard has run their annual report of the highest paid musicians of the previous year. The piece is described as ranking "the earnings of the top 50 music acts based on their U.S. concert grosses and royalties generated from domestic sales, streaming and publishing in 2017." While top-tier pop and hip-hop acts populate a good portion of the list, there are a number of hard rock and metal acts throughout it as well.
Metallica are the highest rock-associated act at No. 3. They made a whopping $30.7 million from touring alone, with overall sales bringing in $8.7 million, streaming $2.2 million and $1.6 million from publishing. The band were at No. 15 on the 2016 tally.
Guns N' Roses have dropped from No. 2 in 2016 to No. 8 in 2017, with a total of $27.8 million. The Red Hot Chili Peppers did not place on the list in 2016, but are up to No. 14 on this year's report with $18.5 million of their $21.6 million total coming from touring.
All of the rock and rock-associated acts who made the top 50 are as follows:
No. 49 Def Leppard - $9.2 million
No. 40 Green Day - $11.6 million
No. 38 Journey - $11.7 million
No. 28 Bon Jovi - $14.5 million
No. 14 Red Hot Chili Peppers - $18.5 million
No. 8 Guns N' Roses - $27.8 million
No. 3 Metallica - $30.7 million
Here are the 20 best-selling hard rock + metal albums in the U.S.:
10 Best Selling Hard Rock + Metal Albums in the U.S.: