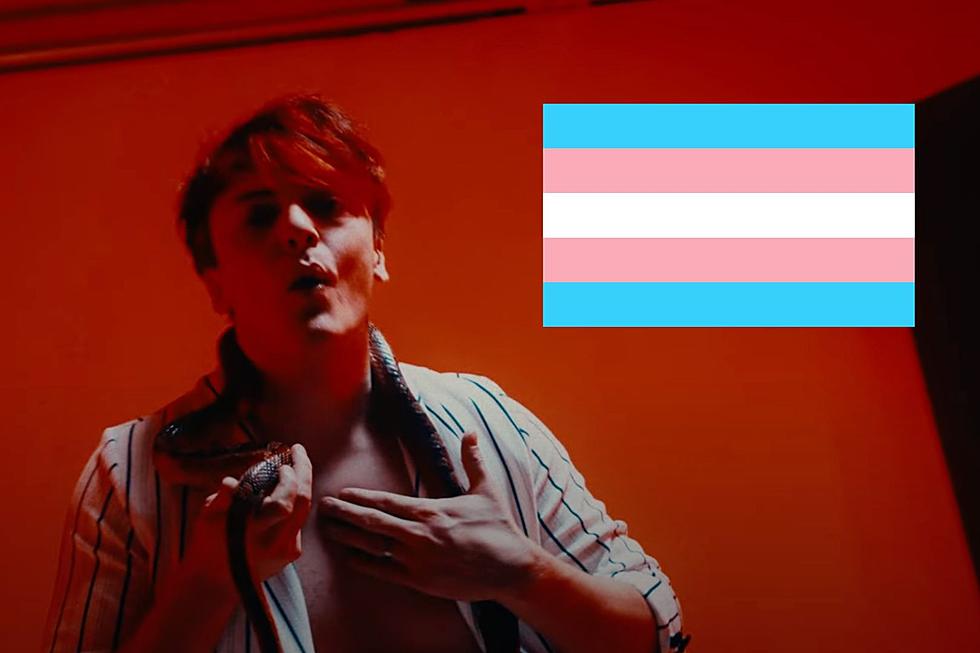 Pop-Punk Band Called Out for Transphobic, Sexist 'Guess the Gender by Genitalia' Viral Video
YouTube: Single By Sunday / Canva
Single By Sunday, a Glasgow, U.K. based pop-punk band, have been called out for an offensive clip shared across their social media that has been dubbed as transphobic and sexist.
In the brief video snippet, originally shared to their Instagram page and then reshared to Twitter, we see members of the band trying to guess the gender of BBC Radio 1 & BBC Introducing's Alyx Holcombe, who had recently given the band's latest single airtime during one of her BBC slots.
They attempt to execute this poorly thought out joke by zooming into a photo of the DJ and radio host, and then cropping the image so you can only see her crotch. The band then try to guess whether they can "see a bulge," and make vulgar remarks about the appearance of her crotch area, including the phrase "trust the tuck."
This video clip has been shared across social media, more notably by Craig Reynolds of Stray From The Path, who said in a series of tweets, "Having a game of 'man' or 'woman' is insanely transphobic not to mention [sexualizing] a CLOSE UP photo of someone's crotch without their consent?"
Others chimed in to share their upset with this incident, including Lucas Woodland of Holding Absence, and Matt Deis from All That Remains and CKY.
Users pointed out that the rhetoric being used is transphobic, sexist and more than likely nonconsensual. Many argued that these sort of trivializing conversations of "what's in your pants" can be harmful toward trans folk, not only whittling down gender identity to genitalia, but also being the reason many transgender folk are unwillingly outed.
Given the current climate for LGBTQ+ individuals in the U.S., with Texas seriously curbing trans healthcare, and Florida proposing equally harmful legislation against transgender teenagers, this kind of rhetoric only adds to the onslaught of abuse trans folk are facing.
Others mentioned that this is extremely unprofessional, full stop. Sexualizing women in an industry that is widely male-dominated only creates further barriers for them. Almost ironically, this is happening during Women's History Month and as we approach International Women's Day (March 8).
The band have responded more than once, originally sharing a post to their Instagram Stories stating "We want to publicly apologize to @alyxholcombe and anyone else that may have been inadvertently offended by our podcast video. It was never intended to be hurtful or malicious. We have read your comments and taken them onboard. The video has been removed and again we [apologize]."
They also responded to users outraged at their actions with the following tweets:
Despite all of this, other videos of them making similar comments about other celebrities were available to watch long after this one. These were only taken down after it was pointed out.
28 LGBTQIA+ Icons in Rock + Metal