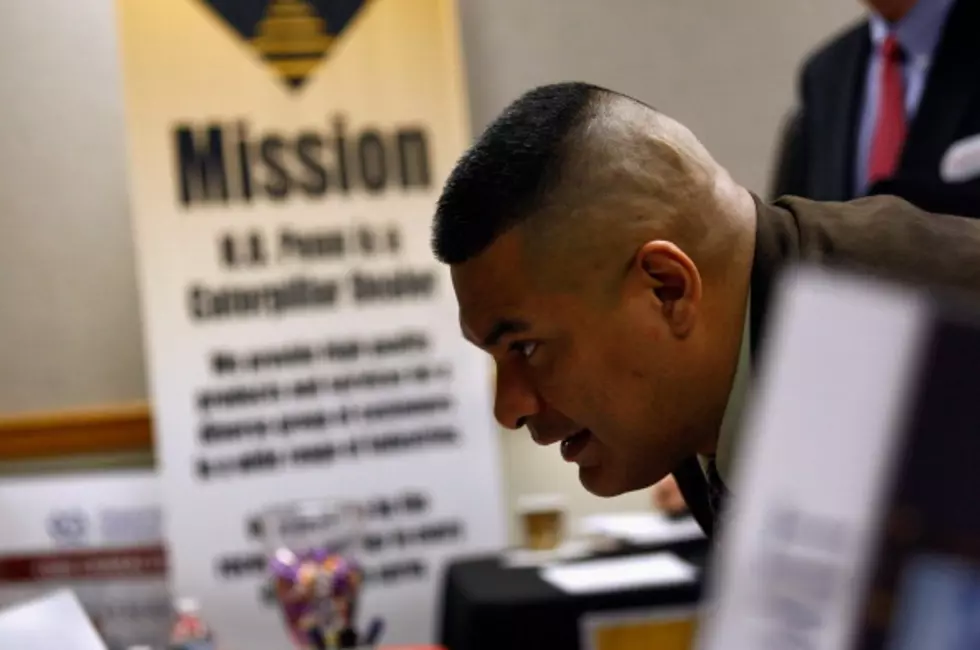 Job Fair Planned For Fort Sill
Photo by John Moore/Getty Images
For the fourth consecutive, The Oklahoma Military Connection, in conjunction with Ft. Sill, will be hosting a job fair for veterans, transitioning military members, Guard, Reserves and family members. This year job fair will take place on Thursday, September 8th at the Armed Forces Reserve Center on Ft. Sill from 1030 hours to 1430 hours (10:30 am to 2:30 p.m. civilian time).
According to the Oklahoma Military Connection, which is comprised of the Oklahoma Department of Career and Technology Education, the Oklahoma Employment Security Commission, the Oklahoma National Guard Employment Coordination Program and the Oklahoma Office of Workforce Development, over 300 military personnel or family members attended last years event, which featured representatives from 40 local employers with positions to fill.
The center is located at 3955 Cannoneer Field Rd. A pass will be required to gain access to the base for the job fair, which you can get at the visitors center on Sheridan Rd. Workshops will be held prior to the fair to help prepare job seekers. For more information on the workshops or the fair, or if you are a business with job openings, please contact representatives of OMC listed on the poster below.