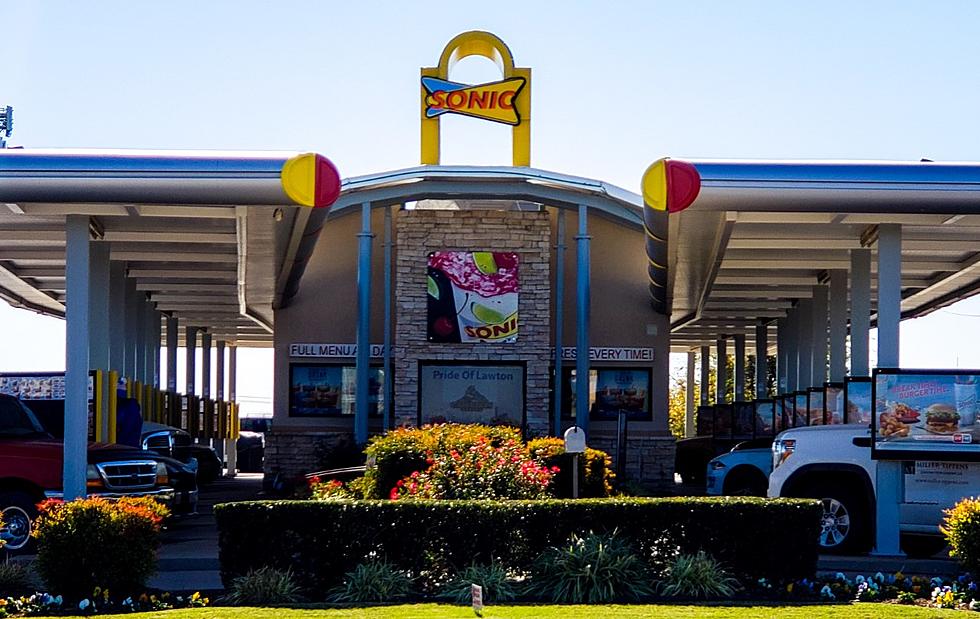 Lawton Is Home To The Best Sonic In The World
Kelso
Yesterday, Critter and I took full advantage of one of our favorite annual feasts... Dollar hot dog day at Sonic. As we sat there chowing down, we had a small chat about how weird it is that one particular Sonic restaurant is hands-down better than all the others. We think most everyone agrees.
While not everyone in the nation grew up with a local Sonic in their hometown, it won't be long until there's a Sonic Drive-In somewhere in all fifty states. That's saying a lot since the Oklahoma original drive-in didn't expand beyond the Central Great Plains until the 20-teens. Still, I'm pretty confident in saying the Lee Boulevard is probably the best Sonic location in the world.
Let's admit it... If I were to say "I'm headed to the good Sonic," you'd know where I was going here in Lawton. It's even more curious when you remember, it's been like this for years. Four total Sonic locations in town, and the "good" one has always been on Lee.
You would think the title bestowed upon that specific store would change to other locations once in a while. With the average fast-food employment turnover rate, there's no explanation for how the food and drinks have always been hot, fresh, fast, and on point. As carhops and managers come and go, you would think the service would fluctuate up and down, but it never waivers. How is that possible?
There must be some real superstar people in charge at the Lee Boulevard location. The corndogs and grilled cheese are never chewy, the drinks never taste "off," and they always have Frito chili pie.
Then again, in a town that also has a "good" McDonald's, Whataburger, Wayne's, Walmart, and Taco Bell... I guess it's not that weird. It just shows the power of good leadership and how a positive attitude can immediately affect everyone around you.
Things To Do In Lawton - Fort Sill
Odds are, if you live here long enough, you'll simply forget how much awesomeness surrounds this community. It's like getting tired of an old toy, the new simply wears off... but, no matter what time of year it is, here are some things to do when you come to Lawton - Fort Sill
Top 10 most terrifying towns & scary cities in Oklahoma
While Oklahoma is well known for its beauty and friendly people there are a few places in the Sooner State you'll want to avoid. These are the most terrifying towns and scary cities in the state. It's not that they're bad places, or plagued with crime and other negative factors. The towns and cities below have one single thing in common. They all have active paranormal and supernatural phenomenons. From ghost stories to urban legends and tragic tales. A lot of these places are well known to those who live in Oklahoma and even all over the nation. If you're looking to get scared or do a little ghost hunting you can start with the list below.
The Top 20 Oklahoma Towns That Suck To Live In
No matter what road you've traveled brought you to Lawton, at least you aren't stuck living in one of these sucky Oklahoma towns.