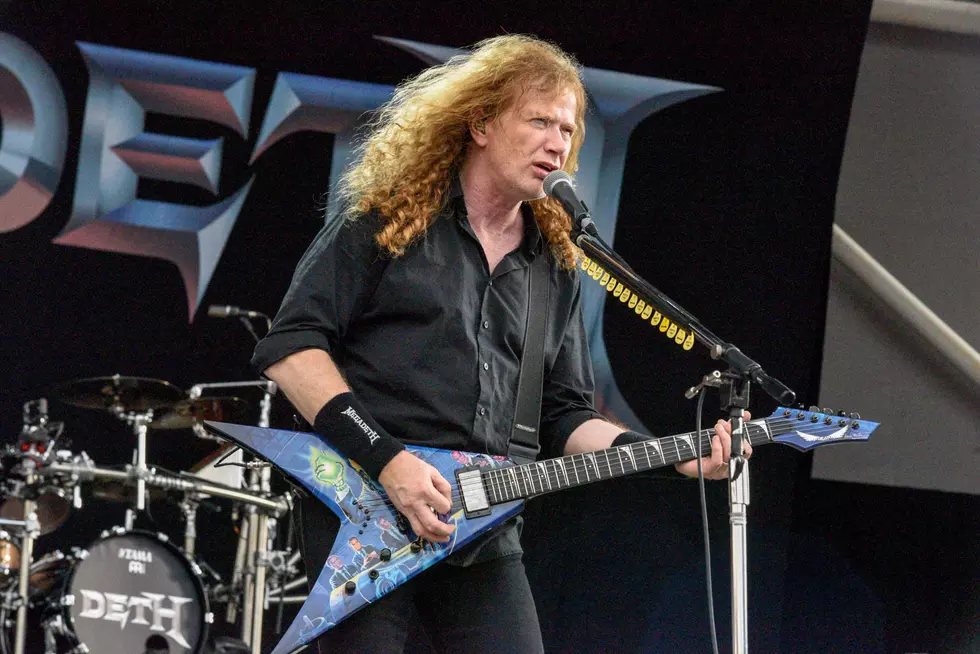 Megadeth's Dave Mustaine: The Riff in 'Loved to Deth' Is the One I'm Proudest Of
Evil Robb Photography, Loudwire
Dave Mustaine, godfather of thrash, is one of metal's most crucial innovators. From his early start as a member of Metallica, he changed the game with his stuttered gallop and would later form Megadeth, who spurred another revolution in guitar playing with the hyper-tech madness of Rust in Peace. He's positively armed with dozens of the best riffs in the game, but which one is he the most proud of? The answer may surprise you.
In a recent interview with Ultimate Guitar, Mustaine explained why he has so much pride in the riff found in "Loved to Deth" off Megadeth's Killing Is My Business... and Business Is Good! debut. "That's one of my favorites because it's really difficult to play and it's got a really cool funky rhythm pattern to it," he said, adding, "So to play it right is one thing but to play it right and sing is a whole other ball game."
The Megadeth mastermind also detailed the lyrical tale behind the track, stating, "'Loved to Deth' was a 'boy-falls-in-love-with-girl, girl-doesn't-love-boy, boy-kills-girl' story. A lot of kids understand that 'If I can't have you, no one will' mentality."
Earlier this month, Mustaine entertained some more 'favorites' talk, spurred by a Twitter user who said Kiko Loureiro was the best addition to Megadeth since Marty Friedman. The frontman went on to rank his favorite Megadeth guitarists, with Loureiro and Friedman occupying No. 1 and No. 2 respectively. Head to this location to see the rest of his ranking.
The rest of the year looks to be pretty busy for the thrash titans. Before returning to the studio toward the end of 2017, Megadeth will embark on a tour supporting the legendary Scorpions. The run kicks off on Sept. 14 and a list of upcoming dates can be seen here.
Megadeth, "Loved to Deth"
Megadeth Albums Ranked
Dave Mustaine Tells the Crazy Story Behind Megadeth's "Holy Wars" - Epic Rock Tales