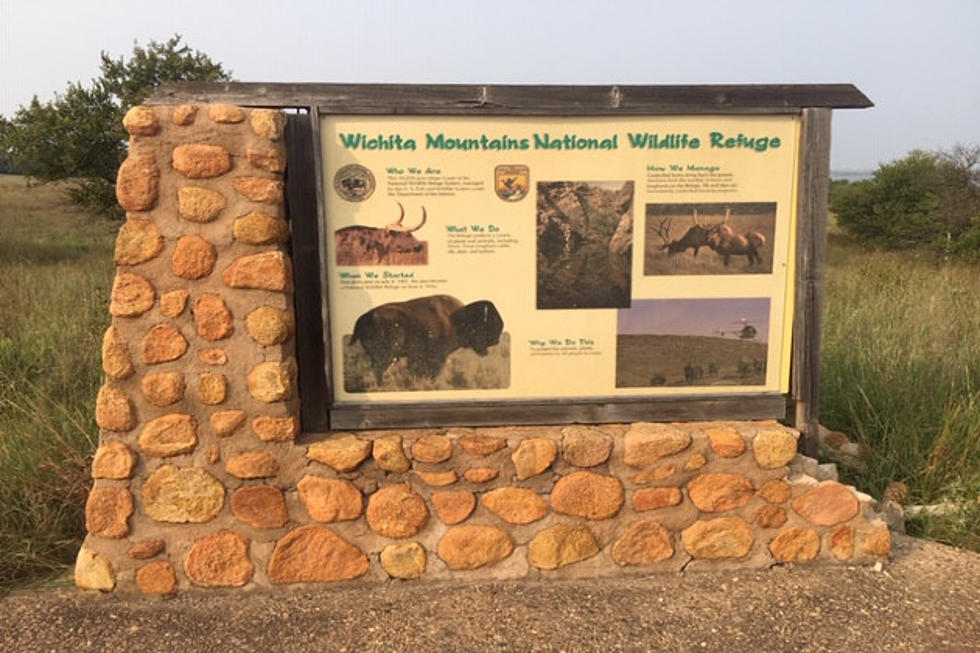 New Hiking Restrictions at the Wichita Mountains Wildlife Refuge
TSM Lawton: Critter
Due to the extreme heat and the recent unfortunate death of a hiker, the Wichita Mountains Wildlife Refuge has an emergency closure order and new time restrictions on hiking and trail walking. Effective immediately and until further notice, all hiking and trail walking at the Wichita Mountains Wildlife Refuge will be limited to the hours of sunrise to 10:00-am. All visitors must exit the trails and Mount Scott Road by that time.
Other activities are permitted after 10:00-am such as picnicking, fishing, and boating. The established campgrounds will still be available, but backcountry camping has been temporarily suspended. All the refuge roads and sites/attractions will remain open for motorized vehicles and bicycles. The Visitor's Center will also remain open from 9:00-am to 5:00-pm daily. Basically, the only change is no hiking after 10:00-am.
The new hours for hiking and trail walking at the refuge is from Sunrise to 10:00-am
Mother Nature has been more than a little moody lately. With temperatures over 100 and for days on end, there's a real risk of heat-related illnesses and accidents. The last thing you want is to be miles away on a trail somewhere and not be able to get back. This has already happened, Park Rangers and other personnel have had to do search and rescue operations on lost and injured hikers over the past couple of weeks.
Once the temperatures level out and we get a reprieve from the heat the restrictions will be lifted. To get all the details on this and a complete listing of the new revised hiking rules and regulations visit the Wichita Mountains Wildlife Refuge's official website. You can also stay up to date with everything that's going on by checking out their Facebook page. Be very careful and mindful of the heat, and stay hydrated and protected.
Getaway, Relax, Unplug & Unwind at Oklahoma's Premier & Most Luxurious "Glampgrounds" Located in Lawton, OK.
Fun & Kid Friendly Oklahoma Vacation Destinations
Far too often, some bored Karen whose only personality trait is complaining about everything will say something along the lines of "There's nothing to do in Oklahoma..." That's simply not true. There is a ton of stuff to do in Oklahoma that you and the kids will love, you just have to know where to find that stuff and have the gumption to hop off the couch and go do some of it.
See the Most Epic & Unusual Oklahoma Airbnb Rentals!
Take a break from the boring and ordinary and make your next overnight stay more spectacular and memorable. These rentals are a lot more than just a place to stay, all of them could easily be a vacation destination and experience all on their own! If you're planning a staycation or vacation in Oklahoma you should definitely check out these epic and unusual
Airbnb
rentals versus booking just a plain old room at a hotel or motel. You could make your accommodations a part of the experience itself by staying at any of these amazing places in the Sooner State.
Scroll through the photo gallery below to check them out.
The Beauty Of Southwest Oklahoma
Too many people spend too much time complaining about being in Southwest Oklahoma. If only they'd shut their mouths and open their eyes from time to time, then they'd see the true beauty of this place.