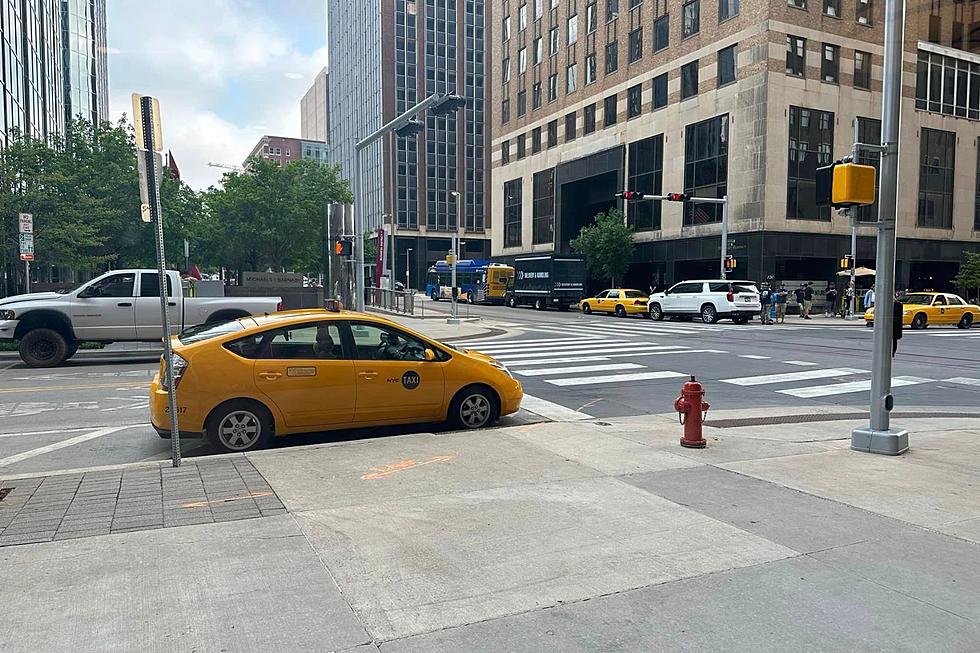 Oklahoma City Transforms Into NYC for 'Twisters' Filming
Meteorologist Lacey Swope Facebook
Like a fast moving EF5 tornado, filming for the "Twister" sequel in Oklahoma City is well underway! This week film crews have taken over downtown Oklahoma City to start filming "Twisters," and some Okies thought they were walking through New York City.
Last year, Oklahomans started hearing the rumor that Hollywood was getting ready to make a sequel to the iconic 1996 movie "Twister." The movie has since become the sate's movie, and lead actor Bill Paxton was welcomed as an Okie, even though he was a Texan from Fort Worth.
Flashforward to early 2023 and "Twisters" is being confirmed as the "Twister" sequel we've been hearing about. But there weren't many details at the time. And Oklahomans had a lot of questions about where it would be filmed, who would be in it, when would it release, etc.
But last month, we started seeing Hollywood celebrities land in Oklahoma to start filming "Twisters." One spotting was Glen Powell at the Oklahoma City airport who flew in with a cowboy hat, which definitely confirmed that the "Twisters" filming was taking place in Oklahoma.
Shortly after, it was announced that "Twisters" was getting ready to host an extras casting call in Oklahoma and that filming would start May 8. Well, film crews definitely didn't waste any time because Oklahomans that live in downtown Oklahoma City woke up Tuesday morning to NYC taxi cabs in the street!
It's a little surreal, but it's definitely cool seeing our state used as a film set!
Now, we're not sure why downtown Oklahoma City was transformed into New York City, but it's definitely spiking more curiosity on what "Twisters" will be about! I guess we'll just have to wait and see.
Oklahoma's Top 11 Worst Natural & Manmade Disasters
Some of Oklahoma's most notorious disasters here will be somewhat familiar. Our weather is incredible enough, but there has been a surprising amount of new and modern discoveries of manmade shenanigans. Tornadoes to toxic soils, bombs to nuclear secrets, these are the top 11 worst natural and manmade disasters that have struck Oklahoma.
Things You'll Need in Your Oklahoma Tornado Prep Kit
Even though the odds of your life being affected by a tornado are extremely thin, there's no harm in being prepared with basic necessities. Even if the storm misses your home you could still find yourself without power or water for days to weeks. Here's a quick rundown on the basics every home should have for tornado season in Oklahoma.