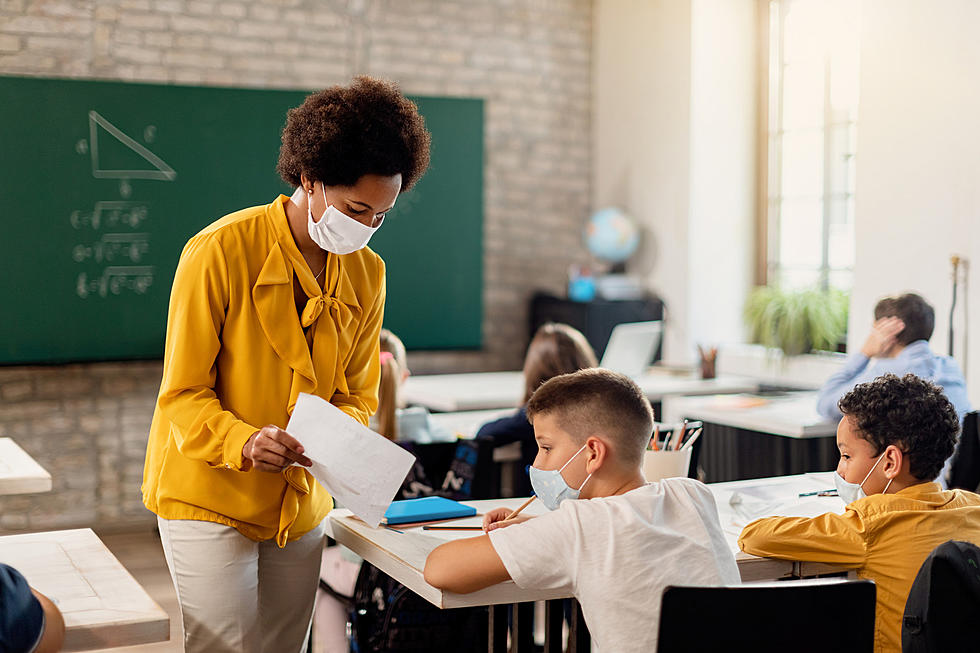 Six OKC Teachers Fired For Not Wearing Masks
Drazen Zigic
Here's a short story from August that took a long time to reach a final conclusion. If you remember back to when school started, there was a legal battle happening in the courts over whether school districts had to abide by Governor Stitt's anti-mask mandate mandate, and in the eleventh hour, school districts won giving them supreme power to issue mask orders for staff and students in each school in Oklahoma.
You still with me?
As the story went back then, Oklahoma City Public Schools were among the first to issue mask requirements for all people inside the buildings. All students and all staff shall be masked.
What you didn't hear about were the six teachers in the OKCPS school district that decided they weren't going to wear masks citing the school-ordered mandate was illegal due to Stitt's orders... It's a whole mess of detail and political shenanigans. Long story shorter, those six teachers were suspended back in August when all this hubbub started, and their future with the district has been in question until now.
This week, the OKC school district Board of Education voted to end the employment with all six of these anti-mask teachers, unanimously.
The plot thickens.
Five of these fired teachers are/were tenured employees, and their lawyers are already chomping at the bit to take this whole big mess along to the courts.
It's going to get messy.
If you're sitting there thinking "If you're tenured, you can't get fired" and you'd be right to an extent... A tenured employee can't be fired... without cause, and because these teachers opted to violate their school district mandate, I'm sure the district will point to this as being just cause.
It's like the 2021 school year in OKC is having the same argument America was having in Summer 2020, only this time they had the teeth to back up their assertions.
You can follow the story as it happens in the near future, I most likely won't. I don't have a dog in the fight, although the results may one day provide precedence in other court cases that will likely arise. Then again, looking to end the legal battle as quickly as possible, and because nobody cares how districts spend their allotted money anyway, OKC schools will most likely try to settle this outside of the courts just to get it over with.
Oklahoma's Top 25 Largest Employers
Too many people think all they'll ever find is yet another dead-end job. Here's a quick list from the Oklahoma Department of Commerce featuring the twenty-five largest employers in Oklahoma who are always looking to hire good people.
The Top 20 Oklahoma Towns That Suck To Live In
No matter what road you've traveled brought you to Lawton, at least you aren't stuck living in one of these sucky Oklahoma towns.
Lawton's Incredible Barndominium Home For Sale
Tons of room, a private pond, motocross track, massive shop, extremely modern home, and enough space to run a business out the back... this place is awesome.