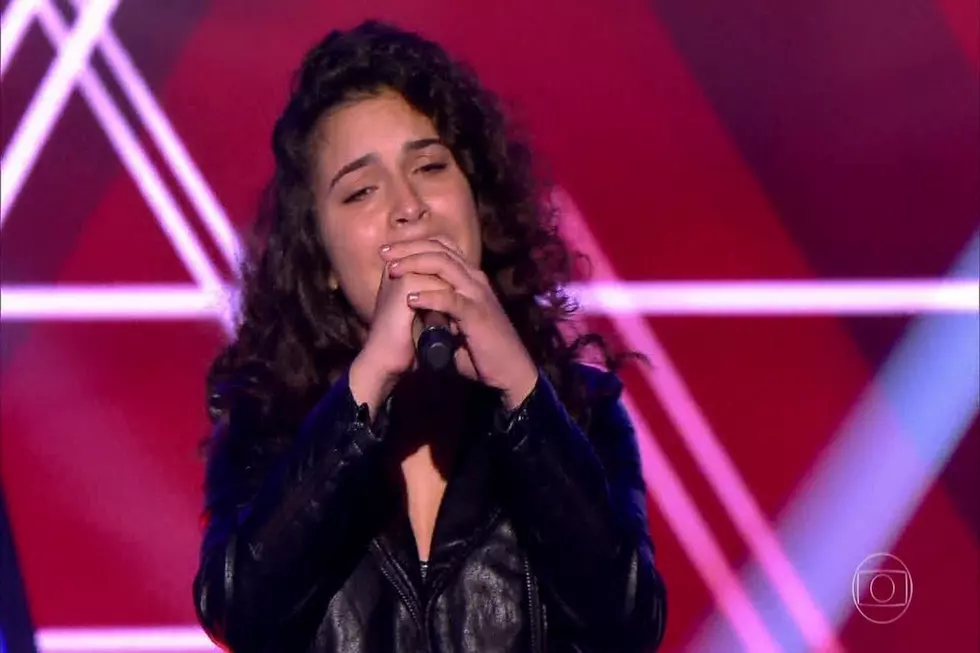 Watch Teenager Perform Asking Alexandria's 'Moving On' for Brazil's 'The Voice Kids'
It's not a secret that American award shows are pretty homogenous. Regardless of which one you're watching, most likely you're going to get a program that features little outside of pop music covers. Around the world though, it's a different story, and in Brazil, their version of The Voice for kids featured a young woman covering Asking Alexandria.
For her performance, Lucia Muniz picked their cut "Moving On" from their 2013 album From Death to Destiny. Muniz's performance helps elevate the song in an interesting way, taking the hard rock swagger of the original and imbuing it with soul. It's also interesting to hear a television backing band tackle the song, downplaying the heavier aspects of it for television. The judges seemed impressed by her showing, three of the four turning their chairs to see the performance.
The band themselves were also massively impressed by Muniz' performance. Guitarist Ben Bruce tweeted out the video, writing in all caps "THIS IS FUCKING AMAZING." With any luck, maybe Muniz can sing a song with the band!
The band themselves have been active as of late, having just released their new self-titled album this past December. It marks the return of lead singer Danny Worsnop to the band after his departure in January 2015. The album features a roster of different singles, including the reflective "Alone in a Room" and "Into the Fire." We dug the album so much that we made Worsnop the cover image of our Weekly Wire playlist.
Check out Lucia Muniz's cover below.
Asking Alexandria - Wikipedia: Fact or Fiction?