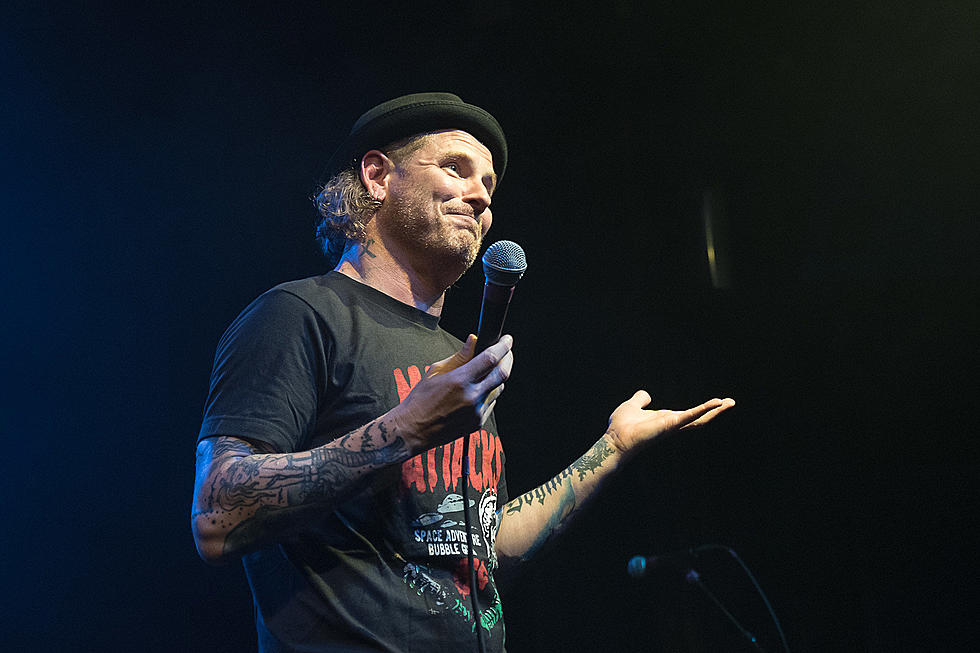 The 'What Does Corey Taylor Think?' Facebook Page Is Real
If you've ever seen the comment section of a metal or hard rock media outlet, you've likely come across someone asking what Corey Taylor thought of the topic at hand. Over the last few years, the Slipknot/Stone Sour frontman has become known for sharing his thoughts on music and worlds beyond.
We came across something interesting yesterday (Oct. 29), however, on the Loudwire Facebook page. After we shared our story on Bon Jovi calling out Kim Kardashian, an account with the title What Does Corey Taylor Think About This? commented on our post with a screenshot of Taylor giving a thumbs-up from Slipknot's "Psychosocial" music video. The comment received over 500 reactions.
Upon further examination, the page seems to be in its early stages. Only a few memes have been shared to its Timeline thus far. See them below.
If you're a metalhead who likes new twists on worn out jokes, this might be the page for you.
Top 30 Frontmen + Frontwomen in the 21st Century
10 Unforgettable Corey Taylor Slipknot Moments