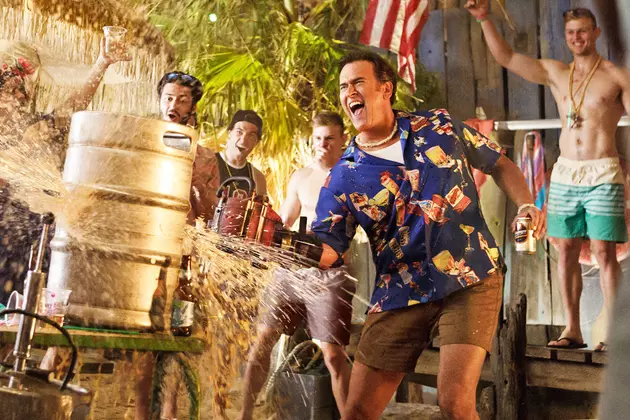 'Ash Vs. Evil Dead' Season 2 Saws Off Insanely Bloody Full Trailer
Starz
Bruce Campbell may not have earned the Emmy recognition we hoped for, but Ash Vs. Evil Dead has no less reason to celebrate. A new full-length, blood-soaked trailer for Season 2 has arrived ahead of Comic-Con 2016, as Ash's Jacksonville retirement comes to a gruesome end. Hail to the king once more, baby!
Of all the unexpected ways to premiere a full trailer, Kid Cudi tweeted out the official full-length Ash Vs. Evil Dead Season 2 trailer, calling the footage "too raw for Comic-Con." In addition to the horrifically bloody sight of Ash's Jacksonville partytime coming to a Dead end, we also get our first looks at Six Million Dollar Man star Lee Majors as Ash's father Brock, and Sam Raimi's brother Ted as Ash's childhood friend Chet Kaminski:
In addition, check out the most recent Season 2 synopsis:
The second season roars back into action with Ash leaving his beloved Jacksonville and returning to his hometown of Elk Grove. There, he confronts Ruby. The former enemies have to form an uneasy alliance as Elk Grove soon becomes the nucleus of evil.
We'll see more at Comic-Con 2016, but what do we make of the latest look at Ash Vs. Evil Dead Season 2? And seriously, what's with the puppets?