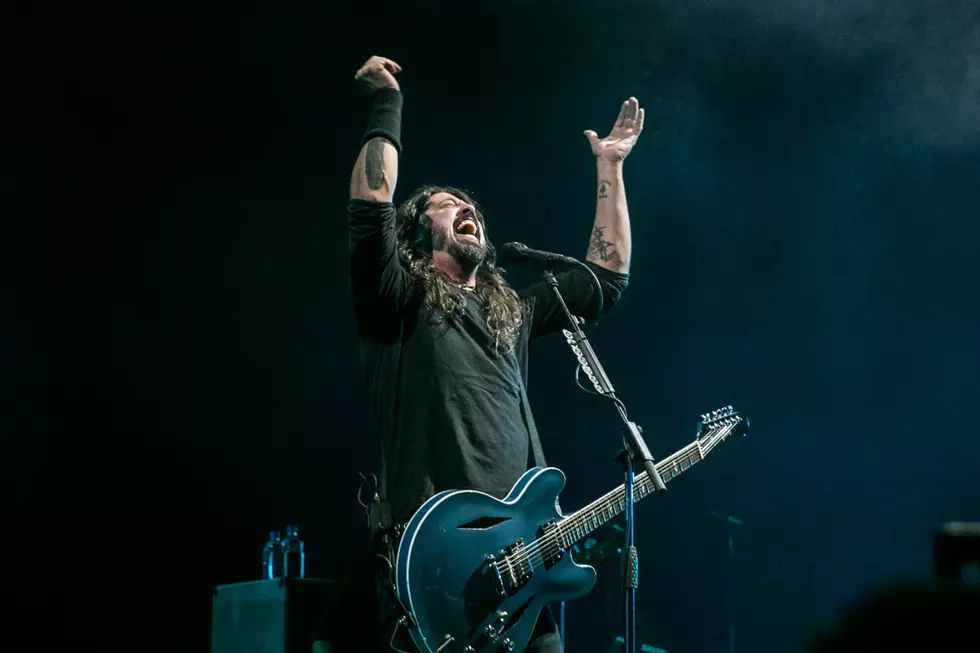 Did Brandi Carlile Just Reveal Dave Grohl's Mystery Project?
Kathy Flynn, WickedGoddessPhotography.com
Remember earlier this month when Dave Grohl hit the streets of Seattle, busking with Brandi Carlile? While you may have though that was just Grohl being Grohl, there's a little more to it, according to Carlile. While the Foo Fighters are taking a well-deserved break, Dave Grohl is reportedly working on a mystery project and recently tapped Brandi Carlile to join him.
Just last week, Grohl and Carlile teamed up to busk outside of Seattle's famed Pike Place Market, where they performed the Foos' "Times Like These" and The Beatles' "Let It Be." Carlile said that it was "one of the most surreal moments of my life." But that was just the start of things.
In an interview with Rolling Stone, Carlile explains that she's working with Grohl on a project but didn't offer many details. "I don't totally want to give it away, but he came out to my house to talk to me about something he's working on. It's more like one of his doc-series," Carlile says. "We hung out and rode four-wheelers around my house all day, cooked dinner and did shots of tequila – just had a great time."
The two also spent time driving around Seattle reminiscing about the early days of their respective careers. "We talked about and went to a few key places that were important in both of our lives, and places he used to hang out with Kurt [Cobain] and the guys," Carlile adds. "We have the same guitar tech that Nirvana used, Ernie Bailey. We talked about some of their scallywag shenanigans. Then we went to some restaurants and bars I used to play and busk at."
Grohl always has a few irons in the fire, so there's a lot speculation as to what he and Carlile are doing. Could it be a new season of Sonic Highways or some new series? Is it for the in-the-works film about Grohl's life? Earlier this fall, Grohl's mother, Virginia Hanlon Grohl, confirmed that a film about Dave's life has started shooting and we know there was a visit to his old school stomping grounds. She also revealed that the movie focuses on his career "from Scream to Nirvana to Foo Fighters."
The only thing we know for sure is that the Foo Fighters are taking a break, giving Grohl time to work on this mystery project. Last year, Grohl played every instrument on "Play," a 23-minute long instrumental song, which was released along with a two-part documentary about the rewards and challenges of choosing a career in music. So while the Foo Fighters may be getting a rest, Grohl remains ever active. He's also been spending time getting his Backbeat BBQ venture off the ground, turning up at numerous events to serve up some succulent food.
Stay tuned to see what Dave Grohl is up to next.
Foo Fighters Albums Ranked