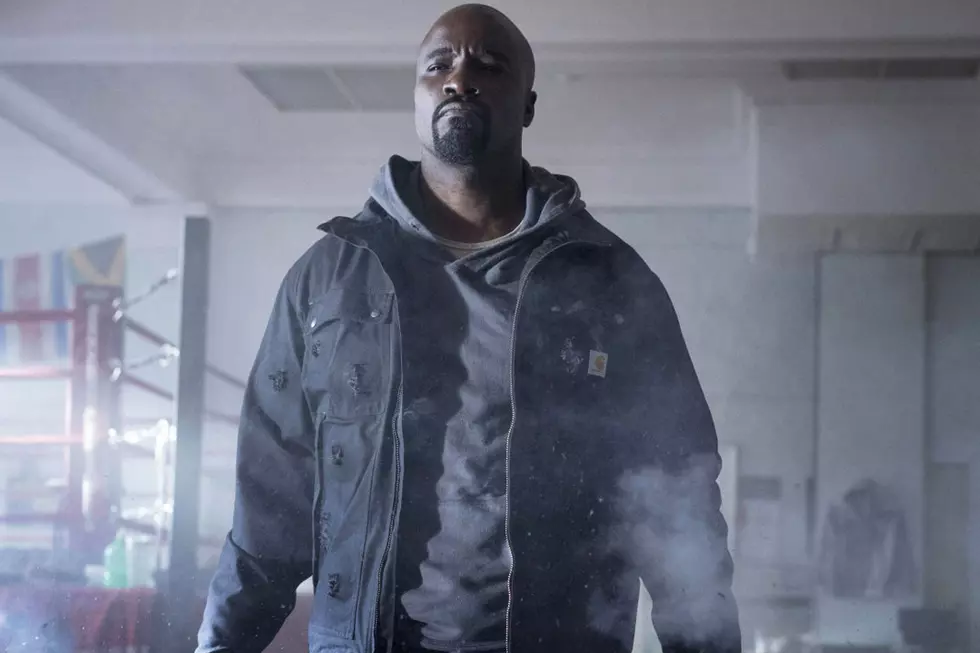 'Luke Cage' Breaks Comic-Con 2016 With First Netflix Trailers
Marvel / Netflix
You didn't think Marvel's Netflix hero-for-hire would hit Comic-Con 2016 without some fresh footage, did you? Luke Cage is ready to rumble in the first official trailer for Marvel's next Defender series, and Harlem won't know what hit it.
Among a myriad of major Marvel news, the first real Luke Cage teaser sees the hero making inventive use of a car door, as well the first confrontation with Mahershala Ali's Cornell "Cottonmouth" Stokes. As we saw last time, Luke is about sick of having to buy new clothes.
Elsewhere of Netflix's Luke Cage, we know that Sons of Anarchy vet Theo Rossi will play "Shades" Alvarez, alongside Alfre Woodard's Mariah Dillard, Erik LaRay Harvey's Diamondback, Frank Whaley's Detective Rafael Scarfe and Simone Missick's Misty Knight. Additionally, Rosario Dawson is confirmed to her reprise her role as Claire Temple for a more significant arc.
Star Mike Colter has also previously spoken to the musicality and flashbacks of the series, which Cheo Hodari Coker will showrun.
We'll also likely meet Iron Fist toward the end of the season as well, but stay tuned for more news of Luke Cage's September 30 premiere from the full panel!