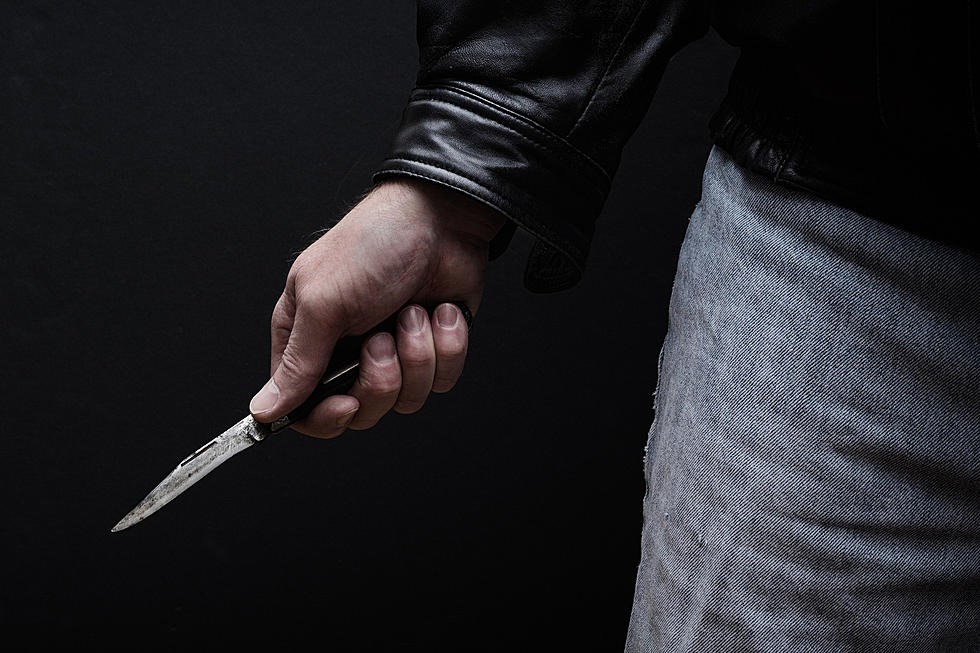 This Halloween Horror Movie Was Filmed Right Here in Oklahoma
Kevin Brine
If you're a horror film fan and enjoy all the 80s slasher movies you'll love this one. With it being the Halloween season it's time to hit play on all the "must-see" horror and monster movies to get in the mood.
SCROLL DOWN TO LEARN MORE ABOUT THIS OKLAHOMA HORROR MOVIE
If you haven't seen this one you're missing out. We're talking about some Sooner State homegrown horror. It's an 80s slasher movie that was filmed entirely in Oklahoma at Lake Fort Gibson. It's pure Okie awesomeness.
Hit play on the video below to see the official movie trailer for Terror at Tenkiller
The 1980s were the golden years for slasher movies we had Friday the 13th, Nightmare on Elm Street, Halloween II, III, IV, and V, My Bloody Valentine, Child's Play, The Slumber Party Massacre, and no list of 80s slasher films would be complete without mentioning Oklahoma's very own Terror at Tenkiller.
CHECK OUT MORE HORROR MOVIES FILMED IN OKLAHOMA BELOW
Yes, that b-horror classic slasher flick that was filmed right here in Oklahoma. So have you ever heard of it before? If not you have to see it, especially if you're into b-horror movies. You can hardly call yourself an Okie unless you've seen it. Yes, it's a real movie and yes it's really bad. But in a really good way.
While the title of the movie is Terror at Tenkiller and is supposed to take place at Tenkiller Lake it was actually filmed at Lake Fort Gibson. It was written by Claudia Meyer and produced/directed by Ken Meyer.
See the official movie poster below for Terror at Tenkiller released  in 1986
The story is about two college girls, Leslie and Janna who travel to Tenkiller Lake for the Summer to get away from Janna's abusive boyfriend Josh. They get Summer jobs at the local diner and that's when things start to go wrong, dead wrong. Someone is going on a murderous rampage and the bodies are stacking up.
SEE THE MOST FRIGHTENING MYTHS & MONSTERS IN OKLAHOMA BELOW
The movie stars Stacey Logan, Michelle Merchant, Michael Shamus Wiles and Kevin Meyer. It's a great b-horror 80s slasher film that's sure to bring back some fond memories and a few laughs.
5 homegrown horror movies filmed in Oklahoma
If you're looking for suggestions on some horror movies to watch between now and Halloween we have a top 5 list for you. Why not hit play on some home-grown horror movies that were filmed right here in Oklahoma? So grab some snacks, pop some popcorn, turn off the lights, and hit play on any of the movies listed below to enjoy some really good, bad home-grown horror movies that were filmed right here in the Sooner State.
Gallery Credit: Don "Critter" Brown
Top 10 terrifying Oklahoma scream parks & haunted attractions
From truly terrifying to kid-friendly and everything in between. Oklahoma has some of the biggest, best, and scariest haunted attractions and scream parks in the country. If you're looking for some fall family fun check out these amazing attractions for a frighteningly good time! If haunted houses aren't your thing you could always
hit the pumpkin patches & corn mazes by clicking here
.
In alphabetical order here are your top 10 most terrifying Oklahoma scream parks and haunted attractions you'll want to check out this Halloween.
Gallery Credit: Don "Critter" Brown
The Top 5 most frightening Oklahoma myths & monsters
These five frightening Oklahoma myths and monsters will keep you up at night. We're talking about pure nightmare fuel. No matter what you believe or where you live you aren't safe from these legendary fiends of absolute terror. You can find these sinister creatures in the deep woods, lakes, and even within city limits across the Sooner State. Even your home isn't safe from these monstrous beasts. If you've lived here for a while you may have heard of some, maybe even all of these mythological and supernatural monsters below.
Gallery Credit: Don "Critter" Brown