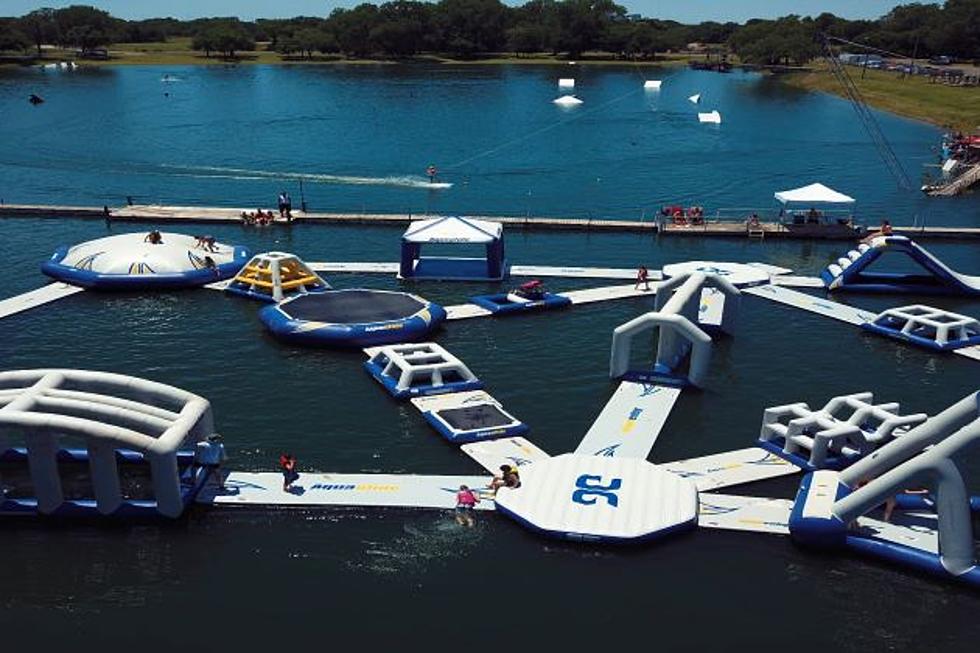 Wrap Up Your Summer at Oklahoma's Coolest Place to Cool Off
Facebook.com- Wake Zone Cable Park,
Summer is coming to an end, or at least summer vacation is. If you're looking for the perfect place to take a quick vacation, daycation, or weekend getaway to wrap up the summer before the kids head back to school this is it. Especially right now with as hot as it is, the heat has been insane and it's not going to cool off anytime soon. So how exactly are you going to cool off? Check out the coolest place to cool off in Oklahoma.
LEARN MORE ABOUT OKLAHOMA'S COOLEST PLACE TO COOL OFF BELOW
Have you ever heard of Wake Zone Cable Park? It's located in Oklahoma City, OK. and has to be one of the coolest places you can cool off. The park features wakeboarding and a huge inflatable/floating aqua park. It's one of the most unique and imaginative water parks of its kind and the only wake park in the Sooner State.
Wake Zone Cable Park in OKC is the coolest place to cool off this summer
What makes Wake Zone Cable Park so unique is its overhead cable system. No boats are used or needed to wakeboard and it can pull up to 8 people at the same time. I've never tried to wakeboard, but it looks awesome. According to the website, no experience is necessary and the staff will teach you everything you need to know. I'm thinking sometime this summer I have to try it myself, challenge accepted.
 KEEP SCROLLING FOR MORE EPIC OKLAHOMA VACATION DESTINATIONS
The aqua park looks amazing too. I've never had the opportunity to go so this summer the family and I will head to OKC for a weekend getaway/staycation. We'll hit Wake Zone then head to Bricktown to hang out, grab a bite to eat, and maybe even hit a show or concert while we're at it. Now that sounds like a great weekend. To get more information, and ticket prices to plan your trip visit their official website. You can also check them out on their official Facebook page to stay up to date with Wake Zone Cable Park.
Fun Kid Friendly Oklahoma Vacation Destinations
There is a ton of stuff to do in Oklahoma that you and the kids will love, you just have to know where to find that stuff and have the gumption to hop off the couch and go do some of it.
Check Out Oklahoma's Planned New Theme Park
American Heartland Theme Park is the latest huge investment announcement for the Sooner State. Slated to open in 2026 up in Vinita, it sure does look incredible from the renderings. With the project spearheaded by 20+ former Disney Imagineers, we'd expect nothing less than spectacular.
Oklahoma's Top 24 Terrific Towns & Prettiest Cities
It's the delightful double dozen, the top 24 most terrific Oklahoma towns and prettiest cities in the Sooner State. These incredible places are just as friendly and inviting, as they are beautiful and picturesque. While Oklahoma has more than just a few terrific towns and pretty cities these are the crème de la crème, and more than deserving of making the top 24 list. The list was created by using Google. It ranked each city by beauty, lifestyle, friendliness, scenery, entertainment, and overall positive feedback from those who have experienced their charm firsthand. Scroll through the photo gallery below to see the top 24 towns & cities in Oklahoma.
16 Unbelievable Sights to Behold in Oklahoma
Long thought of as just a 'fly-over' state, there's a ton of unbelievable destinations in Oklahoma that America is missing out on.
7 Oklahoma "Must Experience" Drive-In Movie Theaters
If it's been a while since you've been to the drive-in movie theater or if you've never had the chance to go before, now's the time. Oklahoma has several drive-in theaters all across the Sooner State. Chances are you're close to one or close enough no matter where you're at. We have drive-in theaters in OKC, Chickasha, Tulsa, Guthrie, Poteau, Springer, and Shattuck. And that's just to name a few places where you can find them. So if you're looking for a nostalgic good time and an epic evening head to any of these amazing drive-ins.