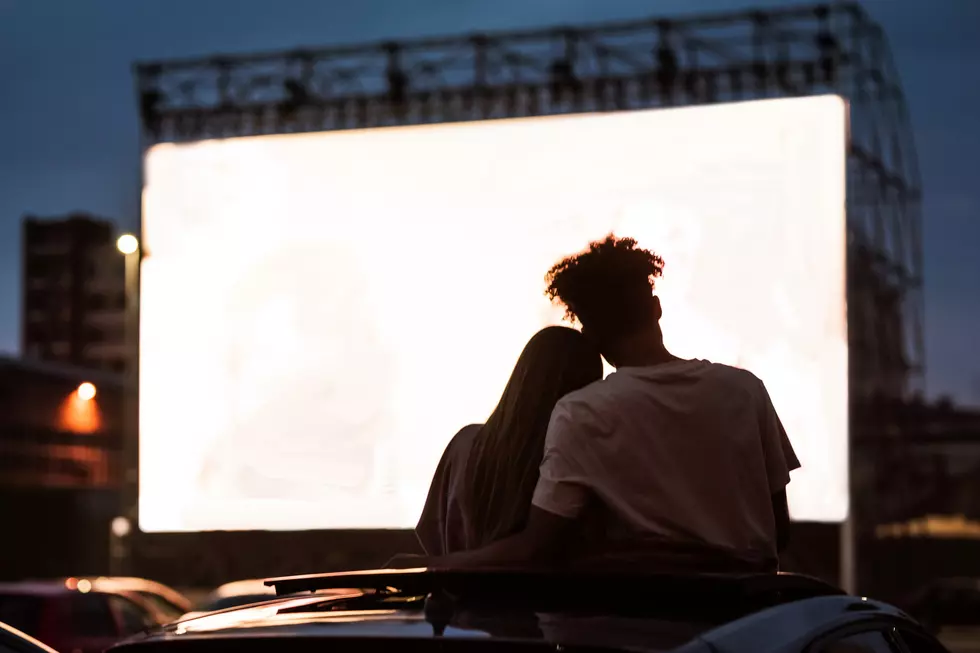 Oklahoma's Top 7 Drive In Theaters
LanaStock
When was the last time you went to a drive-in theater? If it's been a while, or maybe you've never had the opportunity to go, Oklahoma has several drive-in movie theaters that you have to experience at least once.
SCROLL DOWN TO SEE THE TOP 7 OKLAHOMA DRIVE-IN THEATERS
The drive-in theater is one of the most unique and amazing ways to watch a movie. They were once very popular, especially during the 1950s, 60s, and 70s but sadly have nearly gone extinct. But not in Oklahoma.
There are still drive-in theaters in operation all across the U.S. that are keeping the memories and good times alive. Here in the Sooner State, we have quite a few drive-ins where you can relive the good old days.
Oklahoma has several drive-in theaters across the Sooner State for you to visit
Now that things are starting to cool off some and fall is finally here the perfect time to go to the drive-in theater for a little nostalgic family fun. If you've never been before, you're missing out on an EPIC evening.
GOOD TIMES & GREAT MOVIES AWAIT AT OKLAHOMA DRIVE-INS SEE BELOW

Soon the weather will be pleasant and it won't be too hot or cold, fall is the absolute best time to visit the drive-in theater. Not all, but a lot of these drive-ins are seasonal and are only open from spring to fall.
If you're looking for a good time and great eats and drinks you'll definitely want to check out these Oklahoma drive-in theaters. Not only is it a ton of fun but it won't break the bank either. The drive-in is very affordable.
7 Oklahoma "Must Experience" Drive-In Movie Theaters
If it's been a while since you've been to the drive-in movie theater or if you've never had the chance to go before, now's the time. Oklahoma has several drive-in theaters all across the Sooner State. Chances are you're close to one or close enough no matter where you're at. We have drive-in theaters in OKC, Chickasha, Tulsa, Guthrie, Poteau, Springer, and Shattuck. And that's just to name a few places where you can find them. So if you're looking for a nostalgic good time and an epic evening head to any of these amazing drive-ins.
Gallery Credit: Don "Critter" Brown
Sonic Snacks - Ranked Best to Worst
We can all agree that the Oklahoma original Sonic is still America's #1 drink spot, but have you ever ventured out from your typical cherry-vanilla-whatever? Here's a quick rundown on how the internet reviews rank the best and worst at Sonic.
Gallery Credit: Kelso
Five epic & unusual Oklahoma Airbnbs you should check out
Take a break from the boring and ordinary and make your next overnight stay more spectacular and memorable. These rentals are a lot more than just a place to stay, all of them could easily be a vacation destination and experience all on their own! If you're planning a staycation or vacation in Oklahoma you should definitely check out these epic and unusual
Airbnb
rentals versus booking just a plain old room at a hotel or motel. You could make your accommodations a part of the experience itself by staying at any of these amazing places in the Sooner State.
Scroll through the photo gallery below to check them out.
Check Out Oklahoma's Planned New Theme Park
American Heartland Theme Park is the latest huge investment announcement for the Sooner State. Slated to open in 2026 up in Vinita, it sure does look incredible from the renderings. With the project spearheaded by 20+ former Disney Imagineers, we'd expect nothing less than spectacular.
Gallery Credit: Kelso