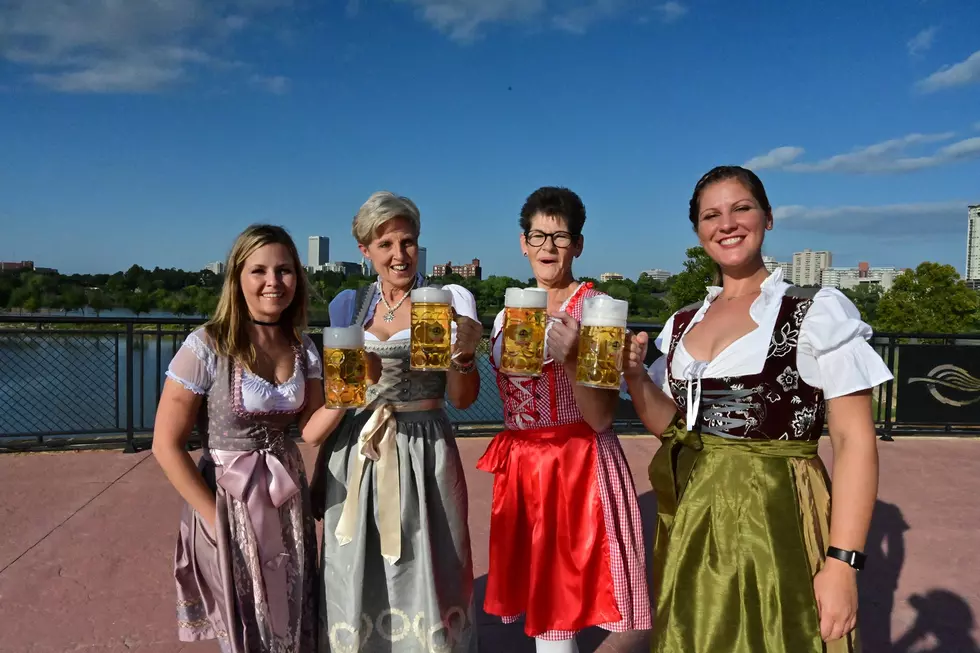 Oklahoma's Best Oktoberfest Is Selling Tickets Now For 2022
TulsaOktoberfest/Facebook
As most of us celebrate this likely brief period of cooler temperatures, it's hard not to focus on all of the fun headed our way pretty soon. While Labor Day is considered more of an end to summer than a start to fall, Oktoberfest sets the season in stone and it'll be here before you know it.
In Lawton, we get a few of these Bavarian festivals every year. Fort Sill hosts theirs if you're up for the hassle, and our Great Plains Coliseum throws together a pretty solid shindig each year, but there can only be one "Best in Oklahoma" get down.
If you wanted to hop into the Sooner State's "schnitzel central," the Tulsa Oktoberfest is widely considered the best. In fact, it's constantly rated as a top-five Oktoberfest event nationwide year after year.
What sets it apart from all others is how organizers set everything up. It's not just an event shoved into any available space for a weekend... it's a practical Bavarian city constructed specifically for the celebration. It may look like plywood and tents galore, but nobody complains after the fact...
I wouldn't dream of making it seem larger than it actually is, but this event sprawls across one of Tulsa's largest parks along the Arkansas river with some odd 140,000 square feet of tent space. It's massive.
While most of this space is for vendors offering up arts and crafts, there are literal neighborhoods within the Oktoberfest grounds that provide tons of traditional games and activities for kids and challenges for adults. The incredible beer garden with over 200 traditional brews on tap is almost overwhelming.
If you've never been, you should go. Dates are October 20-23 and tickets are now on sale. Get all the details here.
Prost.
Peek inside this EPIC Oklahoma castle that's for sale!
Take a virtual tour of this EPIC medieval-style castle in Oklahoma City, OK. that's for sale. If you have
$1,999,999
you could be the proud new owner, better yet king or queen of this one-of-a-kind estate! It's located at
6424 S.W. 104th Street in Oklahoma City, OK.
It's listed by
Karl W. Oltermann
and
Rhonda Oltermann
of
Coldwell Banker Select
. Can you imagine actually living here and being this kingdom's ruler?
Scroll through all the pictures below to take a quick look inside this incredible one-of-a-kind home.
Lake Altus-Lugert and SWOK's Underwater Ghost Town
Like most rare things, conditions have to be just right to see one of Oklahoma's hidden gems. In years of good and average rainfall, the lost town of Lugert stays buried beneath the waves... but in dry years, especially those stricken by drought, you can walk around this pre-statehood townsite while enjoying one of Oklahoma's prettiest areas, Quartz Mountain State Park.
Oklahoma's Best Places To Learn About Native Cultures
Whether you've lived in Oklahoma your whole life, or you're only visiting temporarily, you should indulge your curiosity and learn about America's richest and original culture... Native American culture. While this gallery is incomplete and ever-evolving as I visit new places, here are the few places I've been so far that should absolutely be at the top of your discovery list.