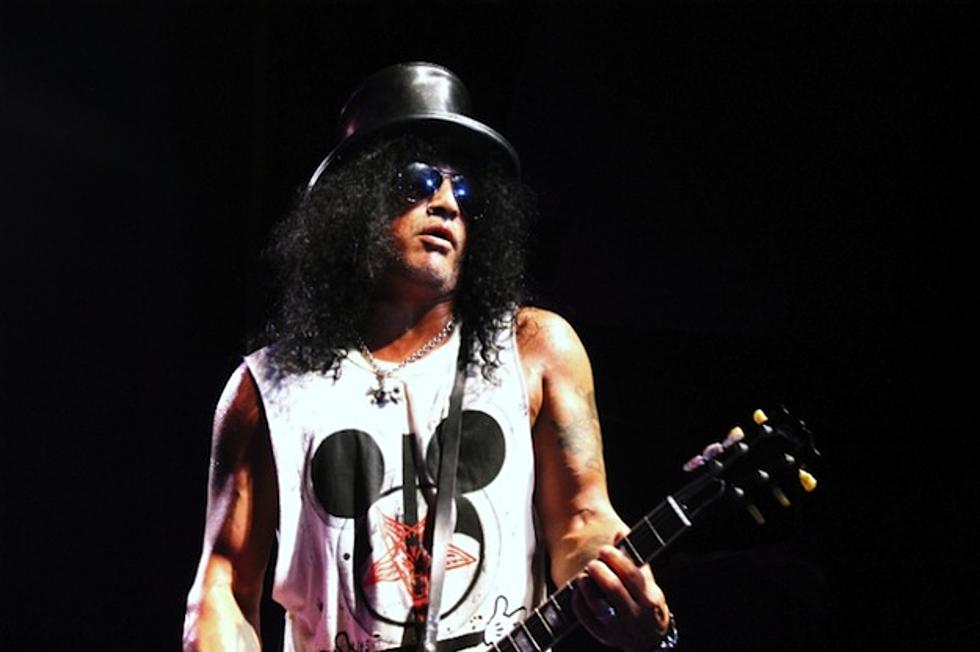 Slash Backs Wildlife Warrior Bob Irwin's Wildlife Conservation Foundation
Slash's love of animals has given the guitar great a new mission. While on a trip to Australia, he took wildlife warrior Bob Irwin up on an invite, but left the meeting by signing on to aid Irwin's new conservation initiative.
The Australian reports that Irwin, who is the father of late 'Crocodile Hunter' host Steve Irwin, reached out to the guitarist when he learned the tour was coming to Australia, and invited him down to Queensland to visit the crocodiles and snakes.
After lending his support, Irwin returned the favor by urging his followers to catch one of Slash's performances while he was visiting the country.
Slash's love of animals extends to his home in Los Angeles, where he's on the board for the L.A. Zoo with Betty White. They both appeared in ads for the zoo. The guitarist stated, "I'm a big proponent of the whole reptile support, and so they came and said, you know, 'Would you want to do some ads to help promote the grand opening of 'The Lair?,' which is what it's called."