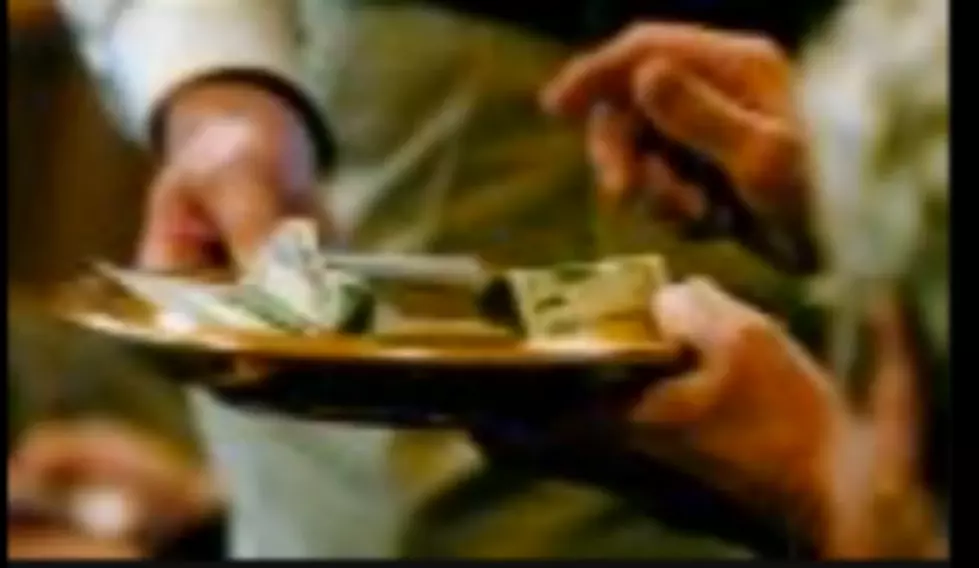 Take From The Offering Plate Instead Of Giving
As a child when we went to church, we were given a penny or maybe a nickle or dime to put into the offering plate as it came around. We did not fully understand the full meaning of what we were doing at the time. We were just told it was going into the church to do the work of the Lord and that was that.
Now fast forward several generations later and parents are still doing the same thing with their little kids. Putting the change in for the same cause.
But this past weekend, a church in Morristown, New Jersey turned the tables on their congregation of 2100. Instead of putting money into the plate as it came around, the members were asked to take an envelope. Each envelope had a bill inside, $10, $20 or $50.
Tim Lucas pastor of the church says "it is not a handout - but more like a spiritual stimulus." And this is just the beginning. We want the people to wisely invest the money received. Members shared in the $30,000 distributed from the church.
Uses varied from buying gas for their cars which had been a struggle, or maybe groceries or maybe some extra to feed a homeless person. Each member had their on story to tell upon receiving their gift.
The pastor said "it is not a ploy to get people into church." "Twenty dollars will not change a person or the attitude towards God or the church." He concluded that on every bill it remains the same. "IN GOD WE TRUST." Now turn it around as you take this - "GOD TRUSTS YOU." Use your gift wisely.
How would you react if you went into your respective place of worship and this was done? Would you take an envelope or would you pass?  Would you be embarrassed to take?