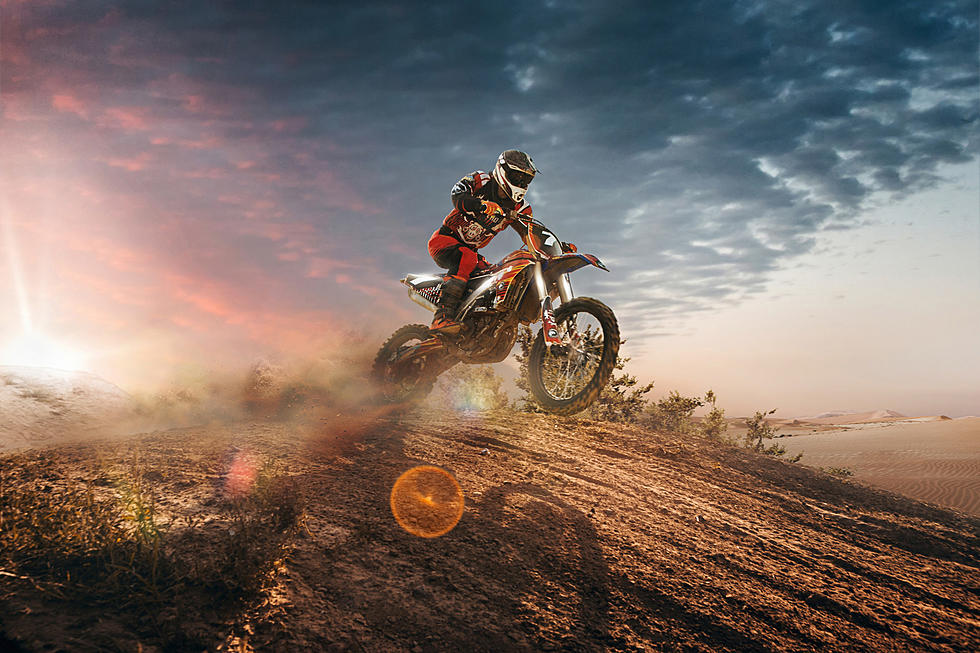 What Happened To The Lawton Motocross Track?
Artur Didyk
While I've only lived in Lawton for fifteen years, I remember coming here as a kid most Friday or Saturday nights throughout the summers. My family was a big motorcycle family. That's not to say the five of us all rode motorcycles... while mom was known to hop on a bike and bust out a sweet wheelie from time to time, I was the motorcycle kid in our house. But I can remember, at the one enormous extended family reunion they all put together, there was at least one hundred motorcycles lining the driveway at the farm. Even my great-grandma hopped on the back of my uncles Goldwing to take a spin around the country. Motorcycles were life when we were young.
Since Lawton was the closest motocross track to where we spent summers, this is where we came to race every weekend. My younger cousin was the true motorcycle talent in the family, so when we showed up it was really all about him. That's not to say it wasn't fun, who doesn't love watching motocross in person? The smell of pre-mix, prepping gate picks, letting the whine of a red-lined two-stroke deafen your sense of hearing for a few seconds... It's a wondrous experience every kid should have and a hard pill to swallow growing up knowing it's not a common thing for everyone.
The track we raced at the most was down on Bishop Road East of Lawton. It's still there. From as much information I can gather online, they did race there within the last couple of years. I remember posting about it opening for non-competition riding last year, but we've heard silence ever since. I can't help but wonder why?
If you didn't know, the pandemic pretty much saved the motorcycle industry across America. Every motorcycle shop in America can't hardly keep new inventory in for more a day or two. Parents have figured out their kids will toss the game consoles away to go outside and ride, and that's awesome... granted, the limited supply of what powersports manufacturers has a hand in why inventories are so low, but they remain low because everybody wants their kids to be dirtbike and four-wheeler kids again. Now they all just need a place to ride, and as far as I can tell, the Lawton motocross track is closed?
Sure, there are places you can drive to get out in the dirt at Elk City, Blanchard, Stillwater, Stanley Draper, and Rush Springs... but what if you want to ride tonight? Maybe that's exactly what Lawton needs is a new motorplex close by.
Here's a business idea you can have if you cut me in for a free pass... Take a big chunk of land somewhere near Lawton. Preferably somewhere with trees. Clear off a spot for a little motocross track, cut in a decent number of trails to ride, some for motorcycles only, others for ATV/UTV's, and maybe pour a big flat asphalt pad so crotch-rockets can have a place to come stunt... then charge a yearly membership price to ride. In fact, call it a club to get around a bunch of the bureaucratic red tape. Put in some wheat and call it a farm, take those economic advantages. Convince me that wouldn't make the mortgage payment on the property.
50 Most Popular Chain Restaurants in America
YouGov investigated the most popular dining brands in the country, and Stacker compiled the list to give readers context on the findings. Read on to look through America's vast and divergent variety of restaurants—maybe you'll even find a favorite or two.
See How School Cafeteria Meals Have Changed Over the Past 100 Years
Using government and news reports,
Stacker
has traced the history of cafeteria meals from their inception to the present day, with data from news and government reports. Read on to see how various legal acts, food trends, and budget cuts have changed what kids are getting on their trays.
Inside Amazon: A Detailed History of America's Biggest Online Retailer
Stacker
compiled a list of key moments in Amazon's history and its current business from a variety of sources. Here's a look at the events that turned an online bookstore into a global conglomerate and a self-made entrepreneur into the world's second-richest man.