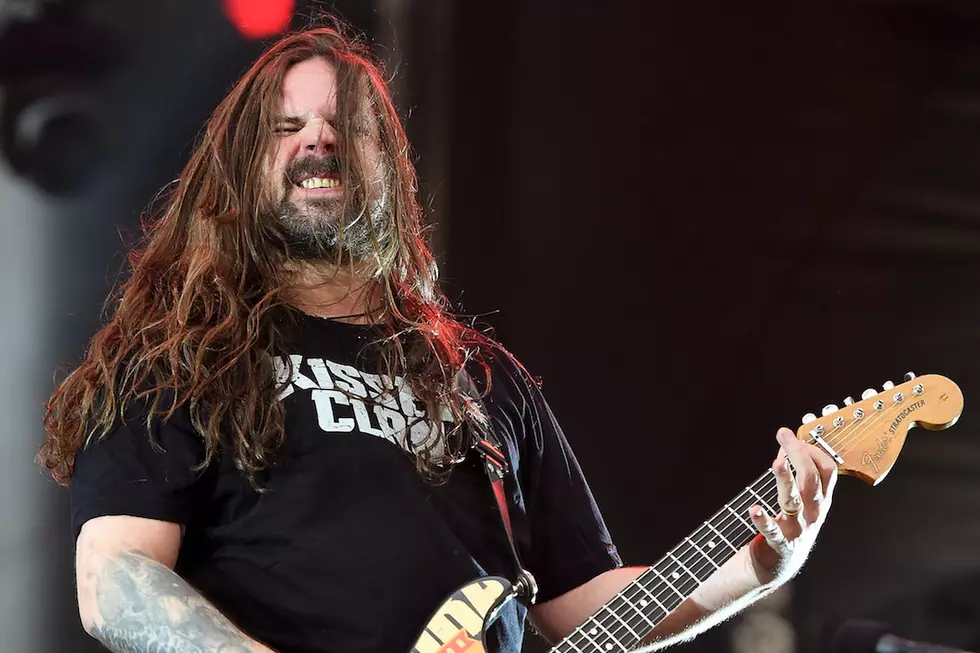 70000 Tons of Metal Confirms Sepultura and More for 2018 Cruise
Ethan Miller, Getty Images
70,000 Tons of Metal has announced a new list of bands adding to their lineup, including Sepultura, Rhapsody, Enslaved, Aeternam, Necrophobic, In Extremo, and Obscura. This adds to a bill that already included Septicflesh, Meshuggah, Sonata Artica, Dark Tranquility, and Korpiklaani.
The cruise will sail from Port Everglades in Ft. Lauderdale near Miami on Feb. 1, 2018, and return Feb. 5. The cruise will go to Grand Turk, the biggest island in the Turks and Calicos Islands.
In addition to the killer lineup of bands playing, fans can also enjoy the ship itself, a Royal Carribean luxury cruise ship dubbed "The Independence of the Seas." The cruise promises to bring 120 live performances, signing sessions, album premieres and more. There will also be shore excursions, including dune buggy safari, snorkeling, kayaking, horseback riding and exploring the island with the bands themselves on special designated shore excursions.
We caught the cruise's festivities earlier this year, which was a hell of a time. It featured performances from the likes of Anthrax, Devildriver, Arch Enemy, Carcass and Testament, a burly lineup that absolutely delivered on the festival's promises.
There's been a huge rise in metal and rock related cruises setting sail in recent years. Earlier this year, ShipRocked took place, featuring some of hard rock's best like Breaking Benjamin, Sevendust, Papa Roach, Alter Bridge and more. That cruise is already planning next year's festivities, having announced their first wave of artists including Stone Sour, Seether, and In This Moment.
For more on 70,000 Tons of Metal, check out their website for all booking information.
Top 50 Metal Albums of All Time
Max Cavalera - Wikipedia: Fact or Fiction?