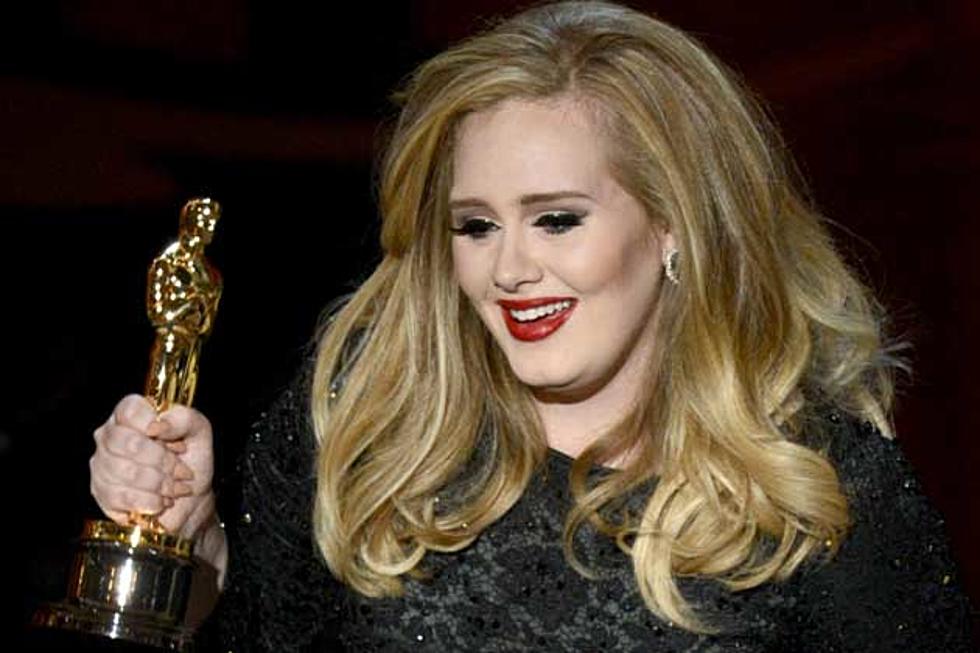 Adele Wins Oscar for Best Original Song
Kevin Winter, Getty Images
Adele has won an Oscar for Best Original Song for 'Skyfall,' the theme song she co-wrote with producer Paul Epworth for the latest James Bond film. The win came shortly after she performed the tune at tonight's (Feb. 24) Academy Awards ceremony.
The British songstress was rendered teary-eyed and speechless when she graciously accepted this, her first Oscar. After recognizing everyone who helped in the production of the song, Epworth thanked Adele "for being the best person I've ever worked with."
'Skyfall' was up against four other tracks: 'Before My Time' from 'Chasing Ice,' 'Everybody Needs a Best Friend' from 'Ted,' 'Suddenly' from 'Les Miserables' and 'Pi's Lullaby' from 'Life of Pi.' Adele also earned a Golden Globe for the song last month.