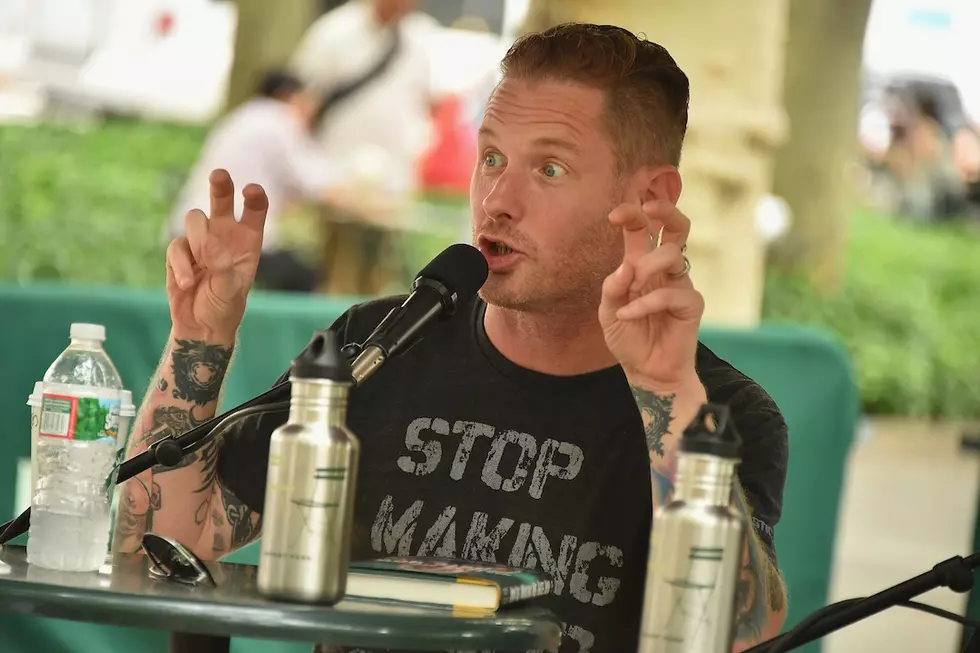 Corey Taylor Calls Maroon 5 Singer a 'Schmuck' for Dissing Rock Music
Theo Wargo, Getty Images
Maroon 5 singer Adam Levine recently gave an extensive interview with Variety, during which he touched upon the state of rock music. "Rock music is nowhere, really," he claimed. "I don't know where it is. If it's around, no one's invited me to the party. All the of the innovation and incredible things happening in music are in hip-hop. It's better than everything else."
Uproxx took a screenshot of the quote and tweeted it. A fan quoted their tweet, asking, "Since when has Maroon 5 been rock ever? This comment angers me so much; I need @CoreyTaylorRock to rip him a new one or something."
Taylor fittingly responded, saying, "Just because you claim to have 'Moves Like Jagger' doesn't mean you come anywhere CLOSE to ROCKING like Jagger. Tell that schmuck to go back to the fucking Voice."
Taylor recently explained why rock and metal music are "being ignored" after rap group Migos took home the award for the Favorite Duo/Group - Pop/Rock category. "They know it makes money," he said. "But to them it's dirty money. To them, real rock/metal is: neanderthal, low-brow, common. Too much attitude. They can't control us. They can't use us to sell Pepsi. So fuck the industry. They'll burn soon anyway... they always do."
What do you think about the state of rock and metal? Is it unhealthy? Or simply being ignored by the powers that be? Leave us a comment with your thoughts.
2019's Most Anticipated Hard Rock + Metal Albums