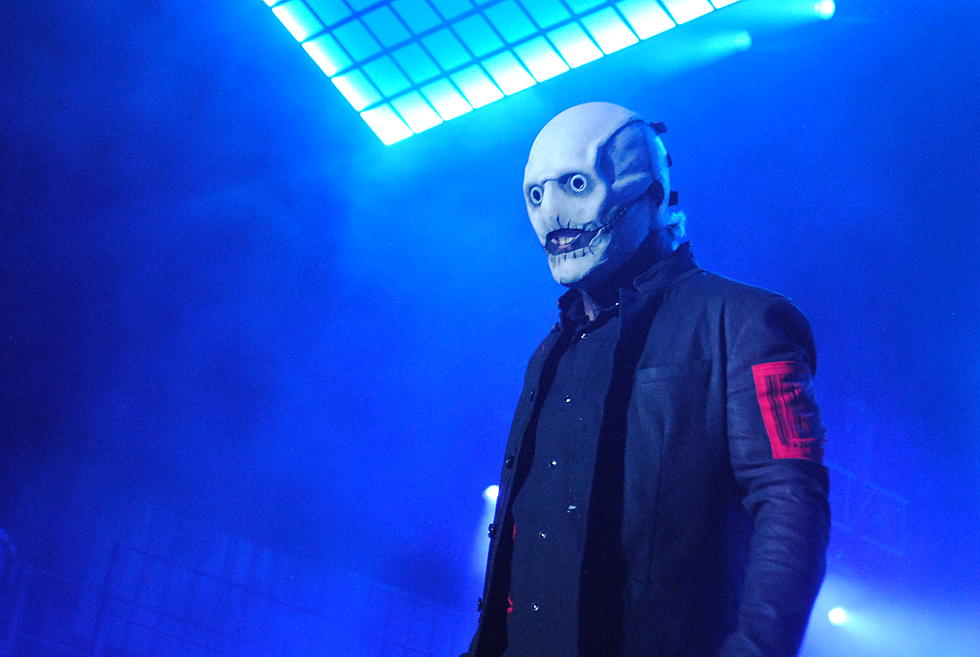 Corey Taylor Unveils New Mask with Slipknot at Rocklahoma 2021
TSM Lawton: Critter
Slipknot took to the Main/Freedom Stage here at Rocklahoma 2021 to close out day two of the mega three day, three stage live music festival. To everyone's surprise front-man Corey Taylor unveiled his new mask! We've been hearing about it, but figured we'd have to wait until the new album was released to actually see it. The new mask is beyond freaky and truly the stuff of nightmares and it's EPIC!
We were all worried that we'd end up losing Slipknot, or they would cancel their appearance at Rocklahoma 2021 after Corey came out and revealed he'd tested positive for COVID-19. Luckily for us the Rock Gods smiled upon us and the Knot invaded Pryor, OK. for ROK21. It was an amazing set and no one will forget it, especially since he chose Rocklahoma to reveal the new mask!
Now that Corey's new mask has had it's major debut it makes you wonder when we'll be hearing the new album. He recently said that he's been tracking vocals for the new album so who knows we might get lucky and get something new from the Knot soon. If you missed them here at Rocklahoma they have a few more festival dates then will be hitting the road for Knottfest 2021.
The closest date and location to us will be the Dos Equis Pavilion in Dallas, TX. on Saturday, October 30th (10-30-21). They'll be sharing the bill with Killswitch Engage, Fever 333 and Code Orange. Check out the gallery below of Slipknot live on the Freedom Stage at Rocklahoma 2021.
Slipknot live at Rocklahoma 2021
LOOK: The Evolution of Slipknot's Terrifying Masks Throughout The Years
Every Slipknot Song Ranked
66 Most Important Moments in Metal History