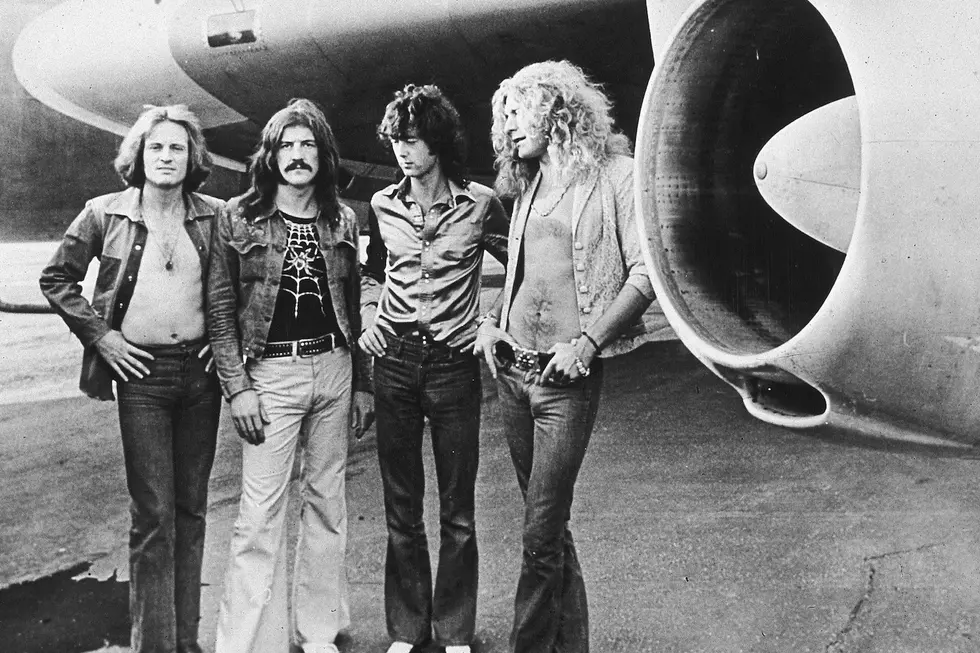 Led Zeppelin May Be Preparing to Stream Archival Concerts
Hulton Archive/Getty Images
Any big Led Zeppelin fan knows there are a wealth of live recordings that have never been commercially released. A ton of bootleg recordings exist, some better than others, and while the band has officially released some amazing live albums -- including How The West Was Won -- fans will be thrilled with the news that the band seem to be working on a system to stream their rich collection of archival concerts.
According to LedZepNews, a trademark was filed to the United States Patent and Trademark Office this week. It states the band wants to trademark the term "The Led Zeppelin Experience" to provide "non-downloadable prerecorded music online via a global computer network."
This specific trademark filing refers to the band's live recordings, not studio albums and comes after guitarist Jimmy Page previously announced that "There'll be Led Zeppelin product coming out, for sure, that people haven't heard, because I'm working on that. Next year will be the 50th year, so there's all manner of surprises coming out."
While the report is speculative and there has been no official word on "The Led Zeppelin Experience," it was just seven months ago that Jason Bonham changed the name of his band from "Jason Bonham's Led Zeppelin Experience" to "Jason Bonham's Led Zeppelin Evening" to accommodate the band's venture.
Surely fans will be happy to hear the band's catalog of live recordings, but they shouldn't get hopes up for a reunion tour. A few months ago frontman Robert Plant shared his reluctance to play with Zeppelin saying, "If I didn't move forward, I'd be a whore, and I'm never going to be that."
Led Zeppelin just released an updated version of their July 1973 concert at Madison Square Garden in New York City. The Song Remains The Same is now available in a deluxe box set, vinyl and digital version as well as Blu-Ray. Fans can order it here.
Led Zeppelin Albums Ranked
11 Seriously Heavy Songs From Before Metal Existed