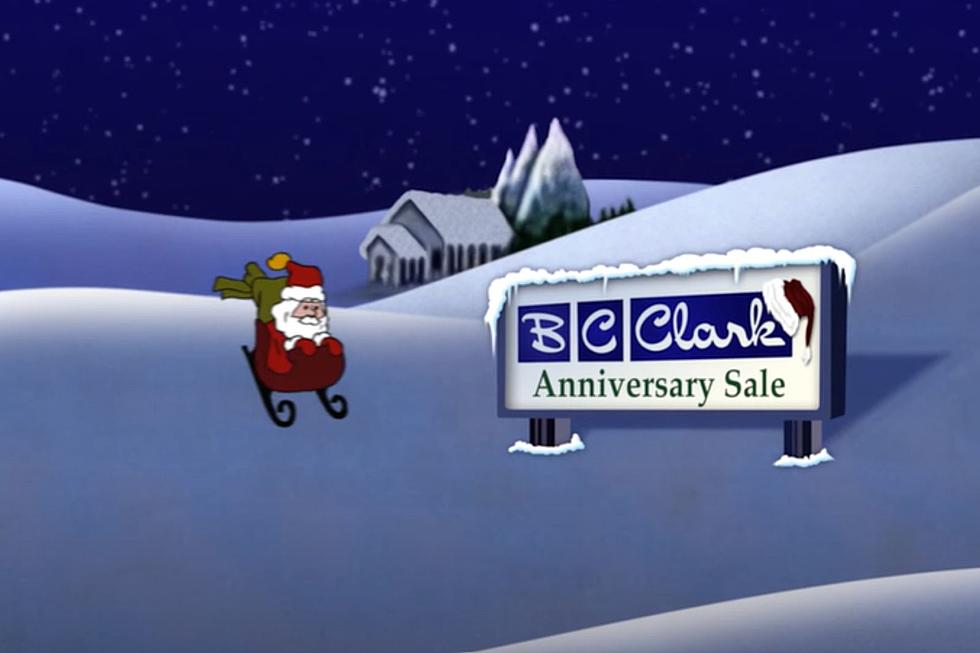 Oklahoma's Favorite Christmas Song is a Commercial Jingle
YouTube Screenshot
When people think of their favorite Christmas song, they usually hum the melody to "Have Yourself a Merry Little Christmas" or "Silent Night." But if you ask an Oklahoman what their favorite Christmas song is, they'll start singing the BC Clark Anniversary Sale jingle.
BC Clark is a jewelry company that has been operating in Oklahoma since 1892 and is headquartered today in Oklahoma City. The jeweler offers "a legacy of defined by a passion for exceptional designer jewelry and luxury watches."
And most Oklahomans today recognize BC Clark from its Christmas commercial from 1956. It has since become an Oklahoma tradition because it still airs the same commercial! But in 1961, BC Clark decided to air a new jingle thinking the old one was dated, but according the website on the jingle's history, the public made it clear that the original jingle was beloved and was replaced within hours.
There was a minor change to the commercial in 1977 when televisions transitioned from 60 second commercials to 30 second commercials; the original commercial was 35 seconds long. Then the jingle went national in 2001 when Oklahoman Megan Mullaly sang the song live on The Tonight Show with Jay Leno. In her interview, she said the jingle is what always reminds her of Christmas - and she's not the only Oklahoman!
The jingle was again featured on national television in 2016 on the NBC Nightly News and featured another famous Oklahoman, Blake Shelton.
In 2019, BC Clark revamped the production of the commercial but the jingle is still the same!
But I think all Oklahomans can agree that it's just not Christmas without the BC Clark jingle.
10 Oklahoma Hallmark holiday hometowns you can visit
Looking for someplace special to spend the holidays? The Sooner State has you covered with some of the best towns and cities to get into the Christmas spirit. If you've ever wanted to visit a place that feels like it came out of a Hallmark movie you're in luck. Check out these ten Oklahoma Hallmark holiday hometowns to experience the small-town charm and friendliness of some of Oklahoma's best-known holiday destinations. Each has its own unique traditions and holiday events that will surely get you into the spirit of the season. From amazing lights and displays to performances and festive family fun you'll find in the Sooner State.
Gallery Credit: Don "Critter" Brown
Top 10 Oklahoma Christmas Parades
Oklahoma is one of the best places in the nation to celebrate the holiday season! There's festive activities and bright light displays in almost every other town in the state. But one of the most magical events is a Christmas parade! Oklahoma has some awesome Christmas parades that are perfect for celebrating the holiday season.
Gallery Credit: Jeri Anderson