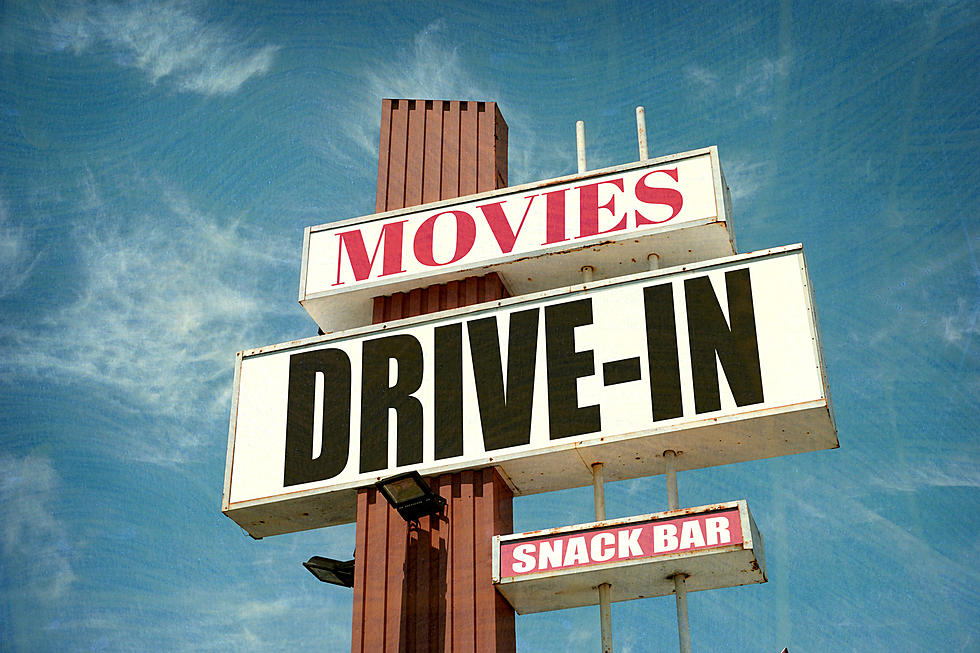 Visit This Historic Oklahoma Route 66 Drive-In Theater for Some Serious Retro Family Fun
smodj
It's a blast from the past! It's one of the coolest retro renovations in the Sooner State that will take you back to the 1950s. The Tee Pee Drive-In on historic Route 66 in Sapulpa, OK. has been rebuilt, remodeled, and rejuvenated. Not only do they show great current and classic movies, but they also host concerts and events.
SEE THE TOP 7 "MUST EXPERIENCE" OKLAHOMA DRIVE-IN THEATERS BELOW

But that's not all, it gets even better and more retro! Not only have the new owners rebuilt the old drive-in, they're also renovating several classic Spartan mobile trailers that will be on the property and available to rent. So you can actually stay the night at the drive-in, how cool is that? These trailers look absolutely amazing too, they're completely remodeled and updated but keep all their 1950s retro style and charm.
Hit Play on the video below to learn more about the renovation of the old Tee Pee Drive-In
If you've never been to a drive-in movie before, you definitely have to go. It's an entirely different experience than going to the theater and in my opinion a TON more fun for young and old alike. If you grew up and went to the drive-in movies you can relive some of those great old memories, or start new memories if you've never had the opportunity to go. As a kid, I loved the drive-in and always looked forward to going.
SCROLL DOWN TO CHECK OUT OKLAHOMA'S COOLEST 1960S RETRO MOTEL
Sadly throughout the years more and more of these drive-ins have closed. The Tee Pee Drive-In shut down years ago, around the early 2000s sometime. It remained abandoned for well over 20 years until the new owners decided to breathe life back into it. No small project as the years weren't kind to the old drive-in as it fell into disrepair. The entire property and structures have been totally reconstructed and remodeled.
Prior to the renovation, the Tee Pee Drive-In was abandoned for years watch the video
The video above will one day serve as a "before and after" of the Tee Pee Drive-In. I first heard about the Tee Pee Drive-In reopening last year but just recently saw an update on the progress. You can check out their official website here for all the details and to stay up to date with all the renovations and of course movies.
TAKE A VIRTUAL TOUR OF OKLAHOMA'S MOST HISTORICAL THEATERS BELOW
The new and improved Tee Pee Drive-In looks incredible. Like the drive-ins of the past, it has concession stands, a playground for the kids, restroom facilities, and of course a GIGANTIC MOVIE SCREEN! It's not just any old screen, it's a 3-D screen! That's right you'll be able to watch 3-D movies at the Tee Pee Drive-In.
Hit play on the video below for more on the renovation of Tee Pee Drive-In
With it being on Route 66 there are all kinds of stops to make and roadside attractions along the way. I'm already planning a retro weekend getaway with the family for this summer. We'll hit all the tourist stops and then some. A great staycation or quick weekend trip that won't break the bank. Plus it's a really quick trip from Lawton, Fort Sill about two and a half hours away. We might break it up some and stay in OKC.
KEEP SCROLLING TO CHECK OUT OKLAHOMA'S RETRO 1950S HOTEL
To stay up to date with everything that's going on with the Tee Pee Drive-In check out their official Facebook page. You can also visit the official website. I'm really looking forward to making the trip to Sapulpa. Maybe we'll break it up some and book a room at the Classen Inn in OKC for an overnight stay then head to the Tee Pee Drive-In for a full retro staycation weekend. See the top 7 "must experience" OK. drive-ins below:
7 Oklahoma "Must Experience" Drive-In Movie Theaters
If it's been a while since you've been to the drive-in movie theater or if you've never had the chance to go before, now's the time. Oklahoma has several drive-in theaters all across the Sooner State. Chances are you're close to one or close enough no matter where you're at. We have drive-in theaters in OKC, Chickasha, Tulsa, Guthrie, Poteau, Springer, and Shattuck. And that's just to name a few places where you can find them. So if you're looking for a nostalgic good time and an epic evening head to any of these amazing drive-ins.
Take a look inside this epic 1960s retro motel in Oklahoma!
It's the ultimate retro vintage motel stay in the Sooner State! If you've ever wanted to step back in time and experience the "good old days" once again, or maybe for the very first time, you're in luck. Take a break from the usual, boring, and mundane hotel room by booking a stay at this 60s-style motel in Oklahoma City, OK.
The Classen Inn
is one of the most unique and colorful motels in the state, if not the entire nation. It was originally built back in 1963 and has been completely remodeled, refurbished, and reimagined. If you're looking for a place to stay while on vacation, staycation, or on a weekend getaway why not make your accommodations a part of the vacation fun by staying at the Classen Inn in OKC.
You can click here to book your stay.
Scroll through the photo gallery below to take a virtual tour of this EPIC 1960s retro motel!
Oklahoma's Historical Vintage Theaters
Some theaters show movies, some feature live entertainment, and a few theaters even rent out for events like personal weddings... There are a handful of Oklahoma theaters that flip-flop offering service for all of the above. Either/or, here's a quick list of Oklahoma's most exciting historical and vintage theaters still in operation to this day.
Check out Oklahoma's retro 1950s themed hotel
If you're looking to make your accommodations more than just a place to stay, but rather a part of the vacation experience itself then this is for you. There's a 1950s-themed hotel in Oklahoma that's the ultimate retro getaway for the entire family. The
Happy Days Hotel in McAlester, OK.
is like traveling back in time to the 1950s. It's the perfect place to relive or visit the greatest era of music, movies, and television. When rock n' roll was king and the King himself, Elvis Presley ruled! The entire hotel is decked out floor to ceiling in 50s memorabilia, even the rooms. It's more than a great place to stay, it's a vacation destination, Right next door is the
Great Balls of Fire Family Entertainment Center
a 50s-themed bowling alley. There's also a 50s diner on-site as well called
Angel's Diner
. It's your one-stop shop for 1950s-style retro rest and relaxation in OK.