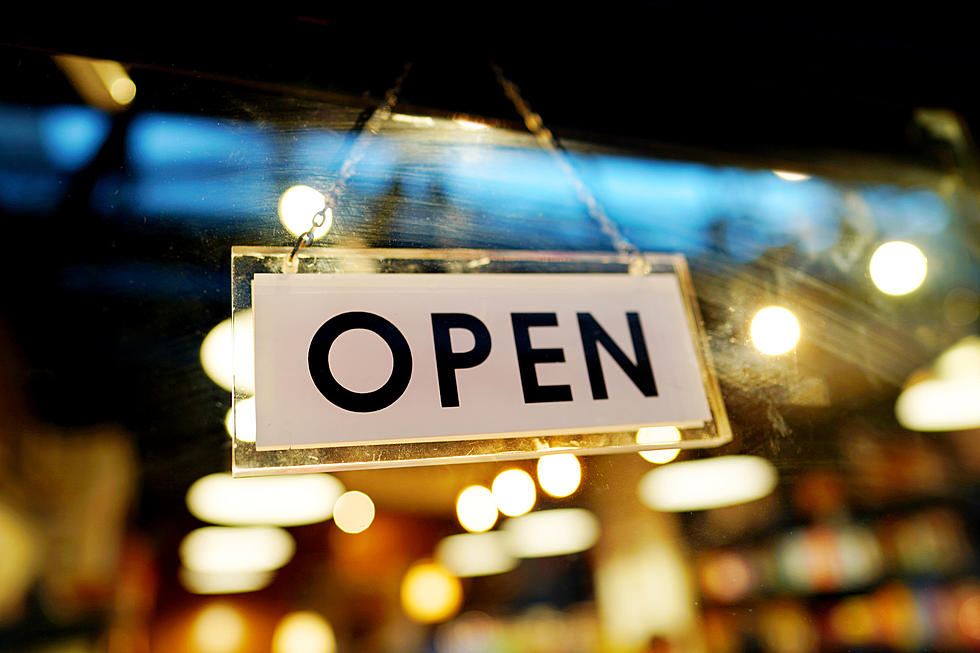 Chef Ramsay's New Oklahoma City, OK. Restaurant 'Ramsay's Kitchen' is Now Open
josephmok
Chef Gordon Ramsay has opened his newest restaurant in Oklahoma City, OK. It features an incredible menu of signature dishes and delectable desserts. Ramsay's Kitchen is a must-experience OK. dining destination.
RAMSAY'S KITCHEN IN OKC WILL BE A DINING DESTINATION FOR ALL
Ramsay's Kitchen is located at 1336 West Memorial Road in Oklahoma City, OK. It's open 7 days a week from 11:00 a.m. to 10:00 p.m. Sunday through Thursday and 11:00 a.m. to 11:00 p.m. Friday and Saturday.
Chef Gordon Ramsay's new restaurant in OKC is now officially open
The doors officially opened last Thursday, October 26th (10-26-23) after a quick test run and soft opening. As you can imagine the reviews have been beyond positive and everyone who's eaten there has loved it.
SCROLL DOWN TO SEE MORE OF OKLAHOMA'S BEST PLACES TO EAT
The all-day menu features Jumbo Lump Crabcake, Tuna Tartare, Shrimp Scampi, Scottish Egg, and Parker Rolls. They also offer a Wedge Salad, Caesar Salad, and a Harvest Salad. But that's just the beginning.
Hit play on the video below for a sneak peek of Ramsay's Kitchen in OKC
Ramsay's Kitchen also serves amazing sandwiches like the Hellfire Chicken Sandwich and the epic RK Burger. Then there are Chef Ramsay's renowned signature dishes like his famous legendary Beef Wellington.
CHECK OUT OKLAHOMA'S CRAZIEST FOOD CHALLENGES BELOW
The menu also includes Crispy Skin Salmon, Pan-Seared Scallops, Fish and chips, Chicken Milanese, Prime NY Strip, and Fillet Mignon. For sides, there's the Baked Mac and Cheese, Poptato Puree, Truffle Fries, Crispy Brussels Sprouts, and Roasted Asparagus. I know what you're thinking right now. "But what about desserts?"
Chef Ramsay's world-famous Sticky Toffee Pudding at Ramsay's Kitchen in OKC
Ramsay's Kitchen has an awesome menu of desserts like the Vanilla Mascarpone, Chocolate Tart, Cranberry Eton Mess, and Chef Ramsay's famed Sticky Toffee Pudding. Visit the official site for the complete menu.
KEEP SCROLLING TO CHECK OUT MORE OF OKLAHOMA'S BEST RESTAURANTS
Being a HUGE FAN of Chef Ramsay I can't wait to make the trip to OKC to dine at Ramsay's Kitchen. I've always wanted to eat at one of his restaurants and now we have one in Oklahoma. Damn, that's convenient.
Oklahoma Restaurants People Swear Are Worth The Drive
Eating out is entertainment. Sometimes it's you and your better half, other times you'll drag the family along with you. Either/or, if you've got time to kill and want to sample the best Oklahoma offers, here are the restaurants' everyone swears are worth every moment in the car to and from.
Gallery Credit: Kelso
Oklahoma's Highest Rated Steakhouses
Being a Top-5 cattle producer, you might expect to find a great steak on the menu of nearly every restaurant in the state, but life is never that simple or easy. The biggest hurdle isn't a lack of steak options on menus, it's the variation of personal tastes that drives reputations and reviews, but here are the steakhouses most Oklahomans can agree on.
Gallery Credit: Kelso
More Restaurants Oklahomans Swear Are Worth The Drive
The Sooner State sure isn't short on good eats. From the best BBQ you'll find in America, to the worldly tastes of exotics with an Oklahoma spin... Here are more of the best restaurants Okies swear are worth the drive for.
Gallery Credit: Kelso
9 Chain Restaurants Founded In Oklahoma
While some Oklahoma original restaurants are obvious and common knowledge, there are a few that will likely surprise you having a start in the Sooner State. At least, they were shockers to me. Whether you want burgers, BBQ, pizza, breakfast, or Tex-Mex, the tastes of Oklahoma stretch far beyond our border.
Gallery Credit: Kelso
Oklahoma's Most Legendary Food Challenges
While you can certainly accept social trends in eating at chain restaurants for the rest of your life, you'd at least get a show with your dinner while watching the iron stomachs of Oklahoma tackle the biggest and most legendary food challenges at the various mom & pop restaurants spread all across the Sooner State.
Gallery Credit: Kelso
Oklahoma's Highest-Rated Barbeque Joints, In No Particular Order...
I doubt there's a single topic debated more passionately in Oklahoma than who makes the best BBQ. While they all smoke meat, there are some huge differences in how that process is done. Type of wood, length of cook, foil vs paper wrap, and even the hot topics of seasoning and binders come into play. What you like others may not, and vice versa. Since we can't just pick a top five or ten, here are the Oklahoma barbeque joints that have the biggest fans.
Gallery Credit: Kelso
Eleven Things Oklahoman's Eat When It's Cold
When it comes to the favorite foods in Oklahoma, most of them revolve around a grill. Whether it's steak, burgers, dogs, BBQ, beer can chicken, etc... If it can be grilled, it will be an instant favorite across all palates in this state. But what do Okies survive on when it's cold enough to require the wearing of pants and a hoodie? Here's the quick list of things every Oklahoma home should be pumping out when the endless Summer finally ends.
Gallery Credit: Kelso