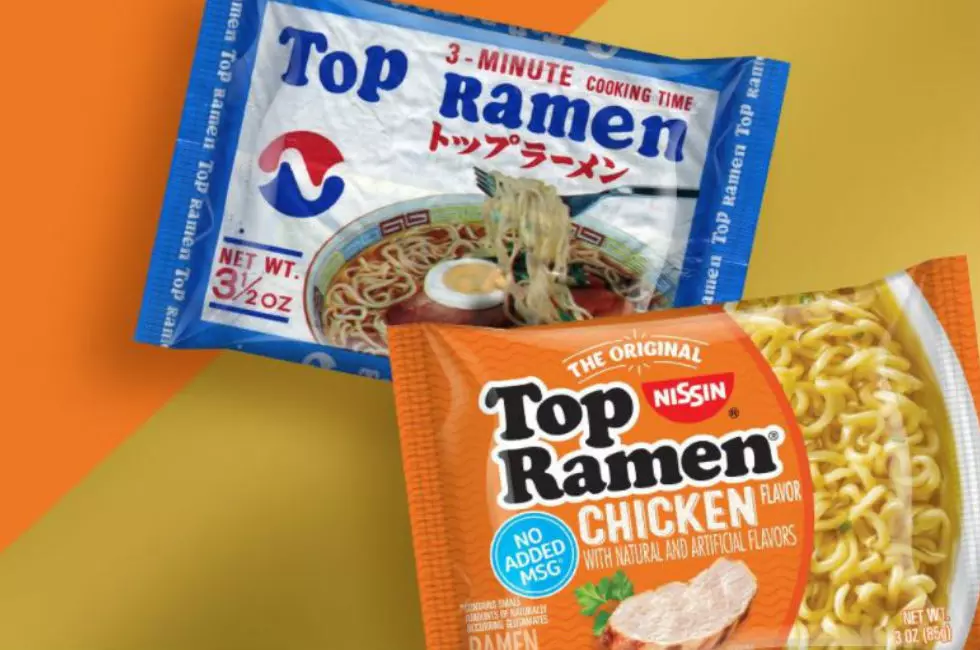 Top Ramen is in Search of a Chief Noodle Officer
Facebook: Original Top Ramen
If you're like me and love to get creative with Ramen Noodles, Top Ramen has the perfect gig for you.
Nissin, the company that makes Top Ramen, is looking for a Chief Noodle Officer to celebrate its 50th anniversary.
All you need to do to enter is share your favorite Ramen dish on social media. Just post a picture and the recipe for your creation, tag the Original Top Ramen and use the hashtag #howdoyoutopramen.
While it's not a requirement, applicants are encouraged to send a quick cover letter consisting of three to five sentences with a link to your social post to TopRamenCNO@citizenrelations.com. Applicants must be at least 18 years old.
Melissa King, recent winner of Top Chef: All-Stars L.A., will select the winner.
In addition to Chief Noodle Officer bragging rights, the winner will get hooked up with the following:
A $10,000 payday
1:1 mentorship from Nissin CEO Mike Price
The chance to taste new Nissin products and share feedback and recipe ideas
And a whole lotta noodles
So, get to work on your favorite Top Ramen concoction and put your name in the running for the position of Chief Noodle Officer. The contest is going on through October 30.
Get the official rules as well as terms and conditions here.
Enter your number to get our free mobile app
KEEP READING: 3-ingredient recipes you can make right now