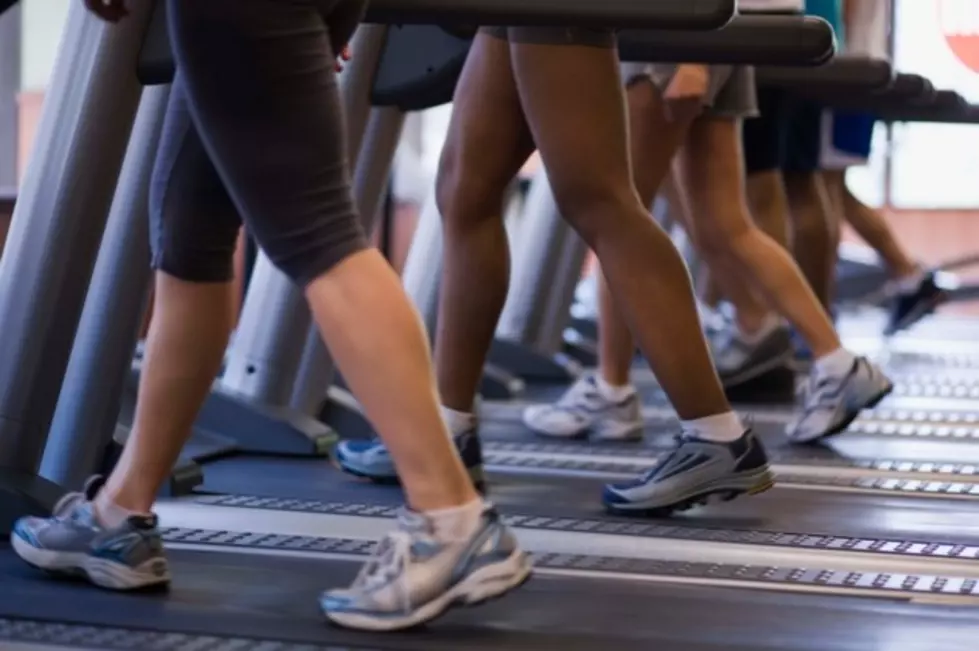 Say So Long to Blue Monday with a free workout from Planet Fitness!
Jupiterimages
Lawton, OK. (January 18, 2019) – To help beat those "Blue Monday" blues, Planet Fitness Lawton, a part of Planet Fitness, Inc., one of the largest and fastest-growing franchisors and operators of fitness centers in the U.S., today announced it will open its doors across 1,600+ locations in the U.S. for free workouts on "Blue Monday" (Jan. 21, 2019) to anyone 18 years and older (with valid photo ID).
Often equated as the most depressing day of the year due to a combination of factors such as weather conditions, lack of motivation, debt level and the time since the December and New Year holidays, "Blue Monday" is typically the third Monday in January – but just a few minutes of exercise can help lift any spirits.
"Planet Fitness is dedicated to Lawton residents' mental and physical health. We invite anyone in Lawton to our "Judgment Free Zone" on the bluest day of the year as exercise has been proven to increase happiness," said owner, Brian Hooker.
According to a study* published in the American Psychological Association, within five minutes after moderate exercise, individuals receive a positive mood-enhancement effect; a study** out of the University of Michigan also found that as little as 10 minutes of physical activity per week or one day of exercise per week might result in increased levels of happiness. Additionally, research shows the effects of physical activity extend beyond the short-term, and exercise helps alleviate long-term depression.
"At Planet Fitness, we recognize and celebrate the many benefits of regular physical activity on our members' health both physically and mentally," said Brian Zehetner,
Director of Health and Fitness for Planet Fitness. "We are committed to making a difference in people's lives and we're here to provide a unique environment in which anyone – regardless of their fitness level – can be comfortable and accepted. We look forward to inviting everyone to take the next step in their wellness journey with us and experience our 'Judgement Free Zone' – a welcoming, non-intimidating environment – to be active this year."
A national study*** commissioned by Planet Fitness revealed that gym memberships may be tied to broader life benefits. The study found that those who are current gym members are more likely to be satisfied with their health (80 percent) and body (67 percent). But it's not just their health and appearance, the study also found that they are also more likely to be content with their life overall (89 percent), personal relationships (85 percent) and even their career (80 percent) and finances (70 percent).
Planet Fitness also provides members with an opportunity to connect and support each other with "Planet of Triumphs," an online community that celebrates all accomplishments and inspirational stories of Planet Fitness members. Planet of Triumphs provides an online platform for members to recognize their triumphs (big or small), share their stories and encourage others, reinforcing the Company's belief that 'everyone belongs'. Check out real Planet Fitness member stories and accomplishments at PlanetofTriumphs.com.
Planet Fitness offers extremely low prices with memberships available for only $10 a month, and a variety of benefits including free small group fitness instruction included in every membership via the PE@PF program, a hassle-free environment, brand name cardio and strength equipment, fully equipped locker rooms, flat screen televisions and much more.